Angelica Rodrigues
Physical Therapy Assisant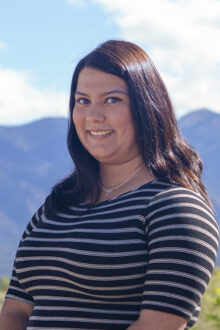 Angelica is a native Taoseña, she worked as a Physical Therapy Technician and Administrative Assistant before starting her career as a PTA. Angelica obtained her associates degree as a Physical Therapy Assistant from Pima Medical Institute in Albuquerque, NM in November 2018. With new found knowledge Angelica returned to Taos to share her knowledge and education with the Taos Community.
Angelica's main areas of focus are in-patient hospital care, out-patient clinic care and aquatic therapy. Angelica hopes to continue with her education in the physical therapy field and become a DPT.
Angelica's interests when not working with patients include archery, bowling and reading.