Cheri Benander,
MSN, RN, NHA, CHC, NHCE-C
Chief Compliance Officer & Interim CNO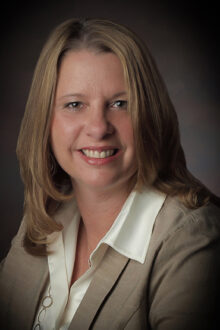 Cheri Benander assumed the duties as the Chief Compliance Officer in April 2017, first in an interim role and assumed the position full-time in July 2017. Cheri was born in Münchweiller, West Germany where her father was stationed in the Army and was raised in NE Kansas. She and her husband Greg were married in 1984 and have 5 children and 11 grandchildren. In 1998, they moved to Powell, Wyoming where they lived for 18 years before moving to the Houston, Texas area in 2015. In her spare time, Cheri enjoys traveling, camping, boating, fishing and attending Kansas City Chiefs football games.
She received an Associate Degree in Nursing from Fort Scott Community College and a Bachelor and Master's Degree from the University of Phoenix. She has over 35 years' experience in various healthcare settings working as a Nurse Aide and Medication Aide before becoming an RN. She has served in a variety of leadership roles as a Nursing Home Administrator, Director of Home Health & Hospice, VP of Resident Care Services, Interim Chief Nursing Officer, Compliance Officer and Information Security Officer.
Cheri has spent the last two years working as a HealthCare Consultant, traveling around the U.S. assisting healthcare facilities improve their Compliance Programs and performing mock surveys. She is licensed as a Registered Nurse in Wyoming, Kansas and Missouri and licensed as a Nursing Home Administrator in Wyoming. Ms. Benander is Certified in Healthcare Compliance (CHC) and in Nursing and Health Care Education (NHCE-C).