Fred Peralta
Board Member, Treasurer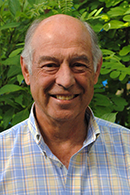 Fred was born in San Francisco, California, but moved to Taos while he was still an infant. He is a graduate of Taos High School, attended the University of New Mexico, and received a BA with Honor in Philosophy and Psychology in 1968 from Aquinas Institute in River Forest, IL. He attended UN M to work on a doctorate in Foundation of Education from 1968-1972.
From 1973-76 he was Vice President and Chief Loan Officer for Centinel Bank of Taos. Beginning in 1976 Fred was co-owner of several businesses in Taos, including a floor and window covering business, the Lilac Shoppe Flower and Garden Center and is the current owner of the Sears Dealer Store.
Fred served as a Member of the New Mexico State Legislature from 1987-1994, was elected Mayor of the Town of Taos in 1994 and reelected in 2002. In February 2003 He resigned when he was appointed Cabinet Secretary of the New Mexico Department of Tourism. He also served as General Manager of Expo New Mexico and retied December 2007.
He has served twice as interim Executive Director of the Millicent Rogers Museum. He was elected to the Town of Taos Council in March of 2012.