Sharon Ransom,
OB/GYN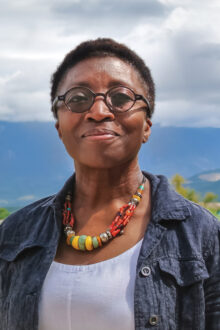 Dr. Sharon Ransom, Obstetrician/Gynecologist, joined the Women's Health Institute at Taos Hospital System in October 2016. She is a Board-certified OB/GYN who has been in practice since 2000.
She brings a passion for women's health which extends beyond the United States. Dr. Ransom believes that "every woman matters". She brings expertise in issues of pelvic prolapse and comprehensive evaluation of issues of incontinence. She also provides minimally invasive gynecologic surgical procedures performed laparoscopically to decrease the time to heal and resume activities. In addition to obstetrics and gynecology, Dr. Ransom is also passionate about her work in performing cervical cancer screening in Ethiopia. She founded the International Partnership for Reproductive Health in 2008 and has helped create a sustainable model for cervical cancer screening.
Dr. Ransom and her husband, Peter Gooch, have worked in Ethiopia since 2008.