Commitment To Excellence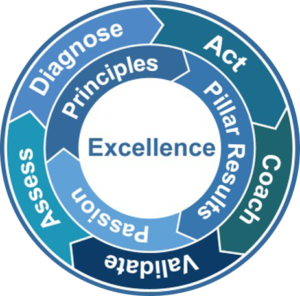 Holy Cross Medical Center is dedicated to retaining the trust and support of our community. Under the leadership of our CEO, Bill Patten, and our administrative team, we are committed to making Holy Cross Medical Center your hospital of choice.
We believe our commitment to excellence is an opportunity to create an aligned culture that is accountable to achieving outcomes together so that everyone from our Employees, Board of Directors, Physicians and Medical Staff, Managers/Directors and Administrators are all on the same page working together with the same goals and values. It all comes back to making healthcare better. Working together, we can create great places for employees to work, physicians to practice medicine and patients to receive care.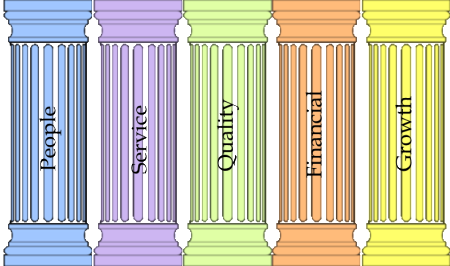 Healthcare is changing rapidly and or organization is working to adapt more efficiently and effectively. We are trying to build a sustainable culture that promotes accountability, fosters innovation, and consistently delivers a great patient experience and the best quality outcomes over time. By installing an execution framework called Evidence-Based Leadership, we will work to align goals, actions and processes. This framework creates the foundation that enables transformation in this era of continuous change.
We are investing in Commitment to Excellence C2E education and training for all employees at every level of the organization from the medical staff to employees, managers and directors, as well as administration. By investing in these educational opportunities, we know we will see tangible improvements in all aspects of the organization.
Our C2E initiative has been in place for a little over two years and we have seen positive results in our quality of care and employee morale and are looking forward to the long term effects this commitment will make in terms of quality of care, patient satisfaction, and employee happiness.
Our Commitment to Excellence is a promise that you will always receive great care in Taos!
C2 E Initiatives
Behavior Standards
As a confirmation of our organizations commitment to excellence, all employees in every department have been asked to sign our standards to recognize their importance as well as to promise their own participation. Through our Recognition Program employees are nominated for demonstrating outstanding behavior in one of our standards. This program reinforces our commitment to create an aligned culture that is accountable to achieving outcomes and creating a great place to work, practice medicine and for patients to receive care.
Measurement
In an effort to improve patient outcomes and satisfaction, Holy Cross Medical Center has developed two Quality Score Cards. The Quality Outcomes Score Card and the Customer Satisfaction Score Card give monthly updates of key measures and customer satisfaction. The results are posted for staff and visitors to view. The cards are used to encourage an environment of continual improvement where our decisions are based on evidence and complete data. By measuring often and accurately, together we can make improvements to create a healthy community.