Diabetes Management
Contact Us:
(575) 751-5769
The multidisciplinary team at Taos, New Mexico's Holy Cross Medical Center Diabetes Management and Medical Nutrition Therapy Services provide individual and group education, resources, and support for you or your loved one living with type 1, type 2, gestational diabetes, and other nutrition-related conditions.
As a program annually accredited by the American Association of Diabetes Educators, education and support for all aspects of diabetes is comprehensive and includes:
disease process
medication management
physical activity
nutrition & dietary management
blood glucose monitoring
prevention of acute and chronic complications
goal setting and problem solving
intensive insulin management with insulin pump starts are facilitated
continuous glucose monitoring, both personal and professional
Our basic curriculum focuses on residents of Northern New Mexico and consists of a minimum of three individual visits (and groups) with a goal of lowering your or your loved one's A1C by at least 1% within 6 months after your completion of the program.
Dr. Neal Friedman acts as the Diabetes Management and Medical Nutrition Therapy Medical Officer, providing care overview and recommendations based on the latest medical research. The clinic staff includes two nurse educators, a registered dietitian, a clinical pharmacist, and an administrative assistant who works as a care coordinator by scheduling appointments, addressing financial and insurance concerns, and ensuring the continuity of your care among educators. All educators work closely with the individual's primary care physician to achieve health goals. Please get a referral from your physician for education, management, and support from Diabetes Management Services.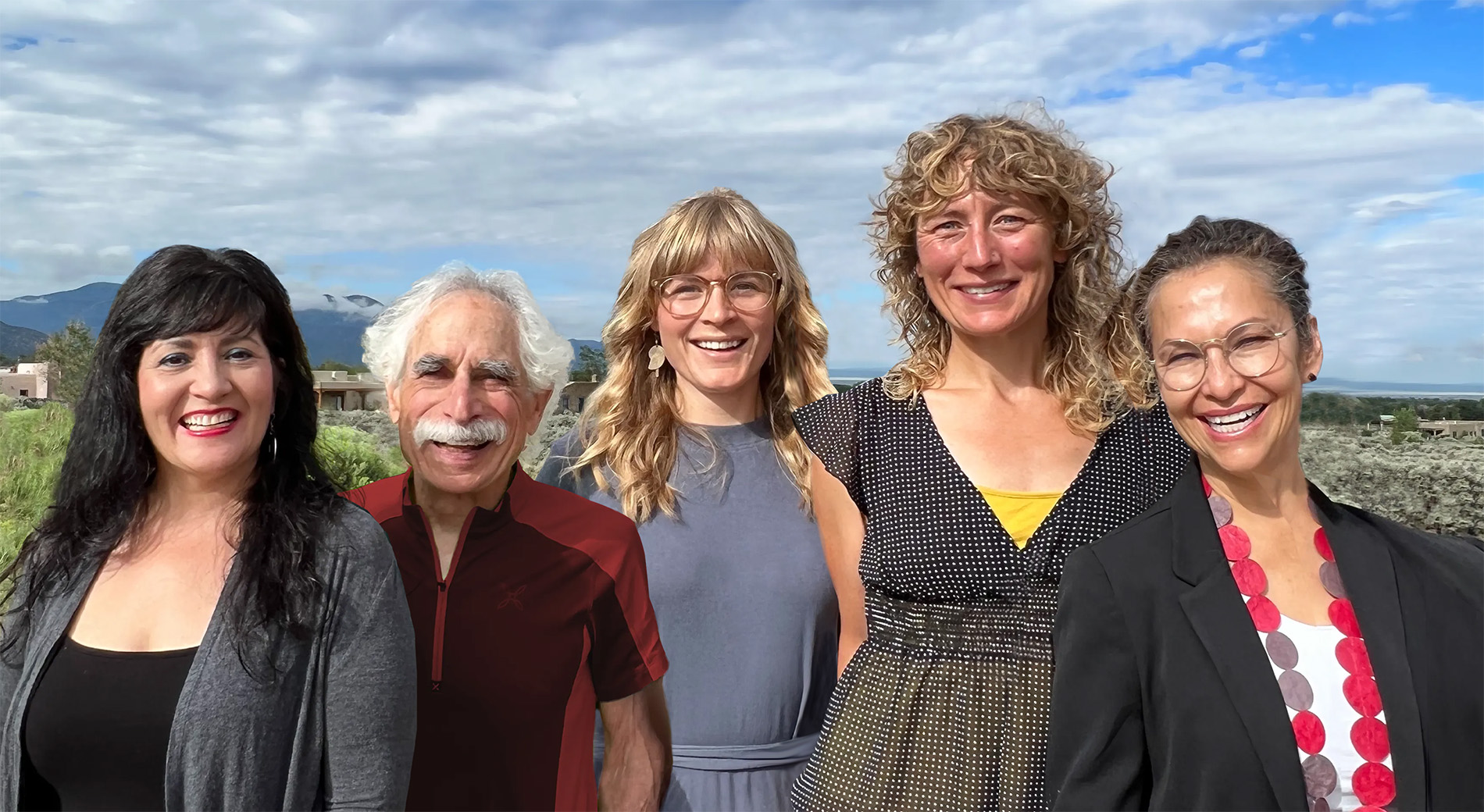 Nutritional Counseling
Kelsey Swalwell, Holy Cross Medical Center's registered dietitian, provides classes and individual education and support to individuals and their families for many health conditions that can be improved by diet such as…
heart disease
high blood pressure
kidney disease
arthritis
gastrointestinal disease
metabolic syndrome
healthy eating for children
A physician referral is required.
Appointments are held in the Wellness Clinic located on the Holy Cross Hospital campus in the long building in the lower parking lot.
Please call (575) 751-5769 for more information.
Address
1398 Weimer Rd.
Suite 105
Taos, NM 87571
Map
Testimonials
Freddy Garcia
Type 2 Diabetes, Age 55
First thing, I'm a Christian and give all the glory to God and I thank him for healing me. But, you know, I was really struggling with my diabetes. My numbers were high and getting higher. When I was able to go to [the Diabetes Clinic], it really, really helped me. Before, I was confused about what I could and couldn't eat. My doctor had told me 'just cut out sugars!' and I tried, but it just didn't work. Once we sat down and looked at all the different types of carbs and nutrients, THAT really had an impact on me. I started to see how to plan my meals – when and how much of everything – and I could finally understand what was going on with my numbers. That was the key! It's not a 'diet', it isn't temporary. It's an ongoing process but I've worked to make my changes a part of my life forever.
A1C at beginning of service – 7.6%, Last A1C – 5.7%
Isabella Kelsay
Type 1 Diabetes, Age 50
"No diabetes is an easy diagnosis, but I do want to say that type 1 and type 2 are very different diseases and managing them takes different approaches. Many medical professionals are more familiar with type 2 diabetes. However at the Taos diabetic clinic I was educated for my diagnoses and how to manage what I had and it made my adjustment a lot smoother. I feel that every doctor in Taos should use the resources that are available through the Taos Diabetic clinic."
A1C at time of diagnosis – 12%, Last A1C – 6.4%
Alma Cortez-Grant
Type 1 Diabetes, Age 18
I have been diabetic for 5 years. The first 3 years were easy, then the past year became very difficult. I hadn't been seeing a doctor and I wasn't checking my sugar because I was afraid of how high it was all the time. When I finally went to El Centro, My A1c was so high that they had to send me to the Diabetes Clinic at Holy Cross. Angela has been able to bring my daily blood sugar down through medication management and Kelsey has really helped with my diet. This has been a great place to come, they have really, really good people at the diabetes clinic!
A1C at beginning of service – 16%, Last A1C – 8.8%
Ralph Ramos
Type 2 Diabetes, Age 55
As an uncontrollable diabetic, I thought it would be a good idea to take a food management refresher class with a strong emphasis on lowering sugar levels. Kelsey was amazing and helped turn my life around. Before I came [to the clinic] it was a daily struggle. My blood sugar level was typically between 200 to 300. I am now averaging between 80 to 150 by managing my meals. Looking forward to my next A1C test. Thank you so much Kelsey!
A1C at beginning of service – 9.1%, Latest A1C – 7.9%
Services
Staff