Imaging & Radiology
Contact Us:
(575) 737-3231
Holy Cross Hospital and our on-site, board-certified radiologists offer a broad range of services with accurate and timely results. We are proud to be a member of the National Radiology Data Registry.
Holy Cross Hospital provides the following imaging services.
Digital 3D Mammography, Here in Taos.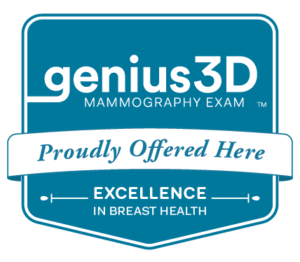 At Holy Cross Hospital, our commitment to the highest quality patient care is our first priority. That's why we proudly offer Hologic's Genius™ 3D Mammography™ exam, which reduces callbacks by up to 40% compared to 2D mammography alone. Plus, the Genius™ exam is the only mammogram that has greater accuracy than 2D mammography for women across a variety of ages and breast densities. Call us today to find out more and schedule your appointment: (575) 737-3231
Learn more about the 3D Mammography Exams in Taos >
We have been FDA and ACR certified for over 10 years.
X-Ray
Digital x-ray imaging is exclusively used at HCH. This allows for lower dose, fewer repeats, and improved quality of the images. The images are evaluated by the Radiologist using very high resolution monitors, and any prior studies are immediately available for side-by-side comparison. All images are permanently stored on our digital picture archiving system.
CT Scans
Computerized tomography (CT) scans (featuring software for low dose exams) produce cross-sectional images of body parts. The CT scanner is one of the major workhorses of the imaging department, and can be used to diagnose a multitude of medical problems.
CT scans are frequently used in the settings of trauma, abdominal or chest pain, sinus pain, or cancer evaluation. We also offer CT angiography of the entire body, including CTA of the coronary arteries.
Ultrasound
This imaging technique uses high-frequency sound waves to create images without radiation. Ultrasound is commonly used to diagnose a variety of conditions including gallstones, liver tumors, kidney obstruction and uterine fibroids. Ultrasound is also used to monitor fetal development during pregnancy. Special ultrasound techniques can also be used to evaluate blood vessels for areas of narrowing and thrombus.
Magnetic Resonance Imaging (MRI)
We offer the most current MRI technology available. Its capabilities allow for faster results and more convenience for patients-without having to leave Taos.
Magnetic Resonance Imaging (MRI) produces detailed images of the brain, spinal cord, joints, soft tissue, and the body's vascular system, and it does so without the use of ionizing radiation. Doctors use this information to diagnose injuries and diseases in the body's soft tissues, such as torn ligaments, strokes, and infections in the brain, spine and joints.
Our MRI offers:
A 60cm diameter to accommodate claustrophobic patients
An ergonomically built table for patient comfort, with a weight limit of up to 350 pounds
High-quality digital images available minutes after scans
MRI images may be transfrred to a CD for patient use, upon requeset
Nuclear Medicine
Nuclear Medicine is a technique that generated a specialized image of a body part after the injection or ingestion of faintly radioactive material targeted to a specific body site. (This material is promptly eliminated, usually through the urine.) The images provide information on the function of an organ or organ system, and it is used to evaluate the bones, gallbladder, liver, kidneys, thyroid, and heart. It is most commonly used at HCH to evaluate the heart in the setting of chest pain.
Interventional Image-guided Procedures
Our Radiologists have specialized training to perform image-guided procedures such as biopsies and drainage procedures, utilizing ultrasound or CT guidance. These procedures are usually performed in the outpatient setting and with local anesthetic. One of our Radiologist also specializes in spine injection for sciatica and low back pain.
Bone Density Test
This is a test to measure bone mineral density using very low dose x-ray. The test is used to assess bone loss due to aging or, in some cases, as a result of certain medications.
Picture Archiving and Communication System (PACS)
A Picture Archiving and Communication System (PACS) is a medical imaging technology which provides economical storage of and convenient access to, images from multiple modalities (source machine types). Combined with available and emerging web technology, PACS has the ability to deliver timely and efficient access to images, interpretations, and related data.
Electronic images and reports are transmitted digitally via PACS; this eliminates the need to manually file, retrieve, or transport film jackets. The universal format for PACS image storage and transfer is DICOM (Digital Imaging and Communications in Medicine). Non-image data, such as scanned documents, may be incorporated using consumer industry standard formats like PDF (Portable Document Format), once encapsulated in DICOM.
Address
1397 Weimer Rd.
Taos, NM 87571
Phone
Map