Mill Levy & Community Support – Fast Facts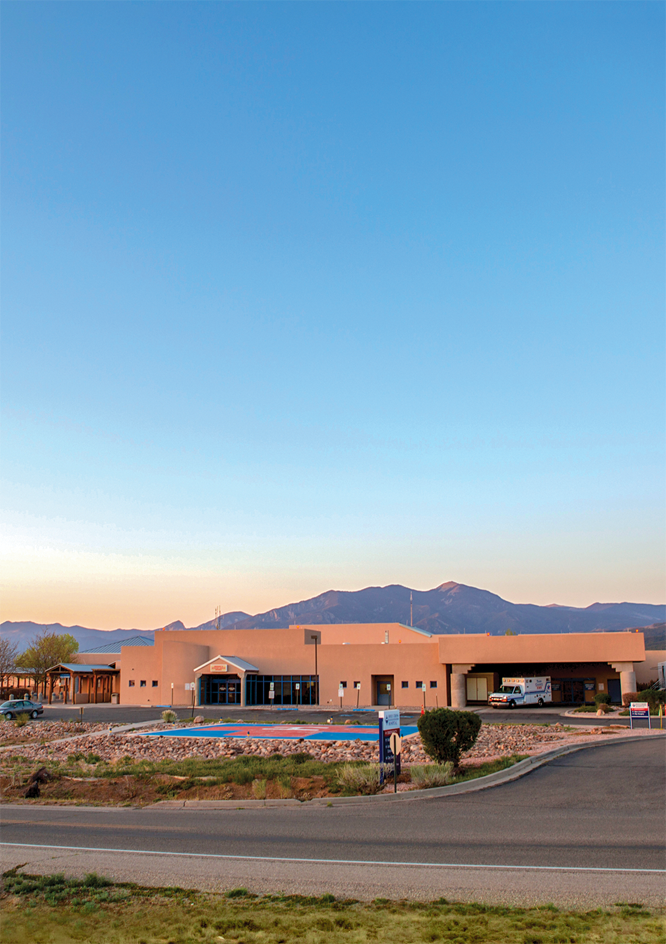 In 2016 Holy Cross Hospital asked the community to come together in support of our local hospital and vote to approve a 1 mill levy on property tax. The mill levy was approved with resounding support and we have taken advantage of those funds to make many great improvements for your local hospital.
The 2016 mill levy sunsets this year, and the county commissioners have chosen to allow for a public vote on continuing the 1 mill levy in place for healthcare in Taos County. Voting for the mill levy will be included on your ballot during the presidential election on November 3rd.
On a national level, rural hospitals are still struggling with many of the same issues we experience here in Taos and the COVID-19 pandemic has made access to healthcare in rural areas more important than ever. The issues we faced in 2016 continue to worsen for rural hospitals around the country. We have made many great improvements with the original mill levy funding, but in order to provide the highest quality care in a rural setting, continued support is needed.
To help the community understand the impact our hospital has on the community, and why we are asking for your support, we will be sharing as much information as we can. Thank you for your continued support.
Community Impact
In Taos County and beyond, hospital dollars and employee earnings, along with taxes generated by the facility and it's people, create a ripple effect that improves the life we love.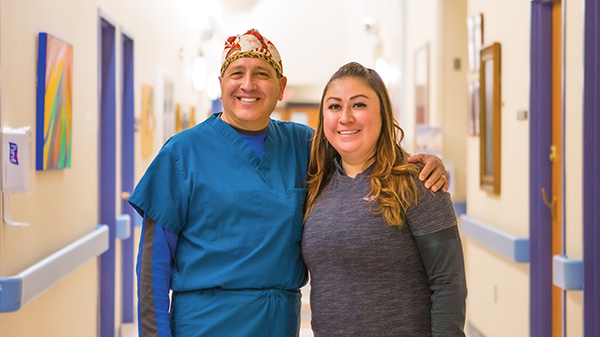 $90 Million in total hospital expenditures impact
$59 Million spent directly by Holy Cross
$31 Million more in secondary expenditures like the purchase of local goods and services
411 Jobs and $42 Million in labor income impact
411 full and part-time hospital employees made $32 million in earnings and benefits. 300 more workers brought home $9 million from jobs supported by hospital business.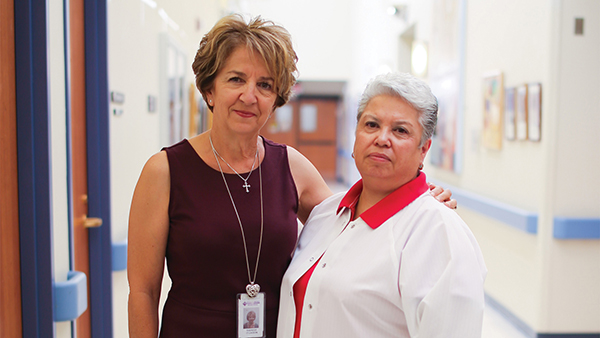 For the past 80 years, Holy Cross Hospital has been here to care for our community. From our roots as a small rural hospital in a building donated by Mabel Dodge Lujan, to our current state-of-the-art medical center providing a vast range of services, we're dedicated to serving Taos residents and visitors.
This is a Local Tax, but it's a National Issue for Rural Hospitals
Rural hospitals across the state and country face many of the same issues we face right here in Taos.
Over 20% of rural hospitals, the equivalent of 430 hospitals across 43 states are at risk of closing their doors. Since 2010, at least 96 rural hospitals have closed. More than 40% of rural hospitals operate at a negative margin.
Many rural hospitals have to spend more money than they receive in order to operate. These negative margins make tax support a necessity for rural hospitals to continue to provide services.
Rural hospitals face many of the same issues that we face here in Taos:
Declining reimbursement levels from Federal and State governments, Medicare, and Medicaid.
A high number of uninsured patients leading to rising uncompensated care. We are a rural hospital in a very poor state. As a non-profit hospital, we provide emergency medical services to anyone who needs them, regardless of their ability to pay. Historically, state and federal reimbursements helped pay for the high numbers of unpaid visits our rural hospital provides. Now, many of these reimbursement programs have been significantly reduced or have been eliminated altogether, while we are still providing those medical services.
Health professionals moving to bigger cities for higher compensation. Smaller rural hospitals can't compete with the salaries of larger hospitals and have fewer resources.
Smaller rural populations. Rural populations are falling, leading to a decline in inpatient admissions. A majority of patients in rural communities rely on government-sponsored plans or are uninsured.
For more information refer to the following articles:
Current Mill Levy Expenditures
Since 2016 we have been using mill levy funding to keep up with needed repairs and equipment upgrades. Bill Patten, CEO of Holy Cross Medical Center gives an update regarding how mill levy funding has been used.
Property and Gross Receipts Taxes by County
Many of the rural hospitals in New Mexico are struggling with the same issues that Holy Cross Hospital experiences. It is very common for a county to have a mill levy in place to support local hospitals. Taos County has one of the lowest tax rates for healthcare related services in the state (4.25 for Colfax, 4.25 for Rio Arriba, and 6.4 for Bernalillo, and just 1 for Taos). For a full list of the New Mexico tax rates by county please click on the link below.
What is a mill levy?
We are not increasing the mill levy, we are asking Taos County residents to renew a mill levy that was already in place.
A mill levy is a tax rate that is charged based on the net taxable value of a property. The net taxable value value of a property is not the full appraisal value of the property, but a reduced amount. In Taos the net taxable value of a property is 1/3 of the value of a property as decided by the county. One mill reflects $1 per $1,000 of the net taxable value of a property in Taos County and lasts for 4 years before it comes up for renewal.
According to the New Mexico Department of Finance and Administration Taos County property owners are currently paying between 12.9 and 25 mills depending on their location in the county.
There are exemptions for property that is used for 'agricultural purposes'. You can learn more and find the form you need here at the Taos County Website.
Supporting the mill levy won't increase your property taxes & think about what it will save.
Holy Cross Hospital offers a large variety of services for a small community, if services were cut back, locals would have to travel to receive some healthcare services. If you had to leave Taos regularly for medical exams and general medical services you would need to pay for travel for each trip as well as the time spent during travel. It wouldn't take many trips to Santa Fe or Albuquerque to spend more on travel than you would spend on a mill levy.
We are asking for your support in renewing the mill levy that was already in place, which means you won't see an increase in your tax bill due to the extension of the tax that is already in place.
How You Can Help!
We have a great appreciation for the support we received when we asked for your vote in 2016. We will be asking for your support again this year, and we hope you will vote to support the renewal of the mill levy that is already in place. Remember your taxes won't increase due to a renewal of this tax.
Other ways you can help:
Talk to your friends & family. Share this information with everyone you know and spread the word about how important support for the mill levy is.
Write a letter or an email to the Taos News encouraging your community to support their hsopital.
Remember to vote YES! to the continuation of the 1 mill for health care services on November 3rd!