Chris Stagg
Board Member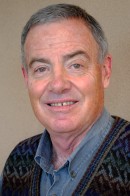 Chris is a long time resident of the Taos Community and has been involved in civic affairs for many years. Chris likes working with the diversity and strong cultural roots of Northern New Mexico. Serving on the hospital's board provides the opportunity to serve and help provide healthcare resources to the Taos Community.
He has one daughter and a son who are both grown and a Dog (a Giant Mountain Chihuahua) named Tapas.
Chris received a Bachelor of Arts from the University of New Mexico. Chris has served as Village Councilor at the Village of Taos Ski Valley since 2006 and is a member of the Tourism Commission of NM. He also serves on the ACI and TANM Boards. He has been on the hospital's board for the past 10 months. Chris also serves on the hospital's board finance committee.