James Kiser
CEO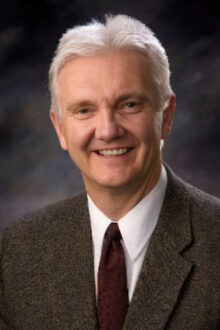 James Kiser joined Holy Cross Medical Center in August of 2022. Holy Cross has 508 employees with Annual Revenue of $153 Million and an Annual Payroll of $30 Million. James has over 30 years of hospital administration experience, serving as CEO in Wyoming, Montana, Colorado and now New Mexico.
Most recently achieving the Number One Rural Hospital in Colorado, ranking in the top five of all hospitals in the state. James received his undergraduate degree from the University of Wyoming and earned his MBA in Healthcare Administration from Montana State University-Billings. James has served on various local and state boards.
James and his wife Lorie (of 30 years) look forward to taking advantage of the area's outdoor activities as they enjoy camping, hiking/backpacking, bow hunting, skiing, fly fishing and more.