Renee Laughlin,
CPHRM, MHA, BSN, RN
VP of Risk Management and Compliance, Compliance Officer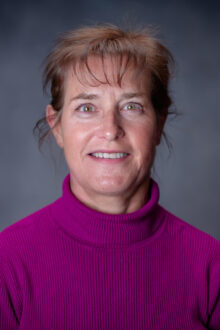 Renee graduated from Santa Fe Community College with an Associate's Degree in Nursing in 1995. She began nursing at St. Vincent Hospital in Med/Surg and then moved into Critical Care. While working in home health across Northern New Mexico she attended the University of New Mexico and graduated with a Bachelor of Science Degree in Nursing in 2002. She worked in Oregon as an Emergency Room nurse and returned to New Mexico in 2006 to work in the Intensive Care Unit (ICU) at Holy Cross Hospital. Just prior to becoming Risk Manager, she worked as Peer Review Coordinator. She is currently working on a Masters in Healthcare administration from UNM. One reason Renee chose nursing as a career, was because both her mother and grandmother were nurses. She, like her mother, wanted a profession that was both challenging and rewarding.
Renee grew up in Santa Fe, NM. In her spare time she likes to be active outside mountain biking, kayaking, snowshoeing, gardening, running, walking and hiking. She has three spoiled kitties. She likes to learn, watch movies, cook, eat, read and hang out with people she is close to. To enjoy good physical and emotional health she gets up early, plays outside as much as possible and prays and meditates on a daily basis. She is grateful to be able to live and work in beautiful Taos, NM.