Brenda Perez Morales,
CDA
Bilingual Home Visitor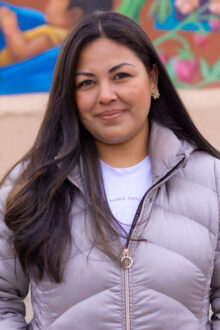 Brenda was born and raised in Delicías Chihuahua, Mexico. At 12 years of age, she relocated to Taos, New Mexico with her parents and brothers.  She is the oldest of 3 and has great admiration of her 2 brothers. Brenda attended Taos Middle and High School. She was a 2011 Taos High School graduate with her 3-month-old daughter by her side. Brenda is the mother of 4 young children.  Brenda enjoys walking, painting, family reunions, and having mealtimes together.
Brenda was employed by Inspire for 7 years, where she also sought her education of Early Childhood through UNM Taos.  In 2019, Brenda received her Child Development Associate (CDA), through UNM-Taos.  Brenda is currently continuing her studies with a concentration in Early Childhood. Brenda is fluent in English and Spanish.