Kathy Alcon, Director of PT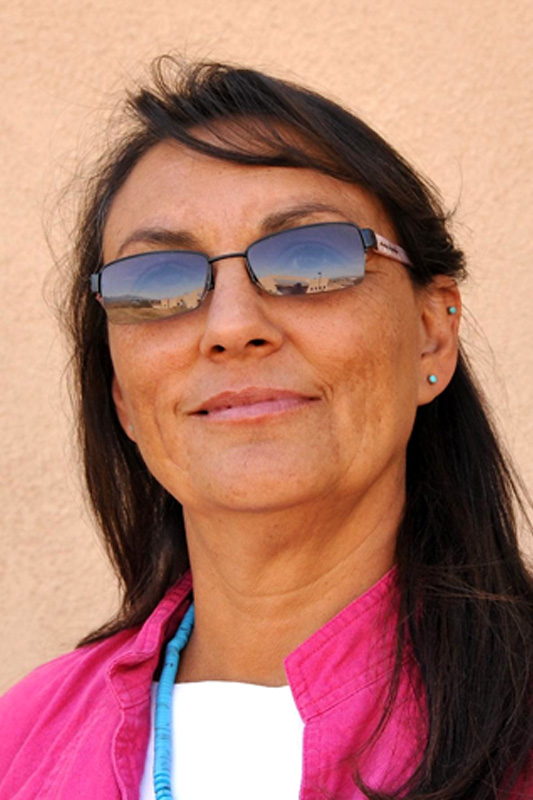 Recognized for: Service
Nominated by: Ten different PT staff members.
Kathy is outstanding at demonstrating all of the behavior standards. She is excellent/exemplifies service to her patients and to the therapy staff.
She honors her word. Works to provide the team with what they need to achieve success with their patients. She is a stalwart advocate for the PT team and follow-ups with concerns and questions. She treats everyone with respect.
She provides outstanding care to patients.
She is compassionate, empathetic, a listener, caring, kind, hardworking and so much more. Patients benefit from her faithfulness and service. Her service to Holy Cross cannot be measures and is greatly appreciated.
She has devoted her professional life, her time, and her energy to the Holy Cross, delaying retirement to ensure we could continue to serve our patients with high quality physical therapy.
She always goes above and beyond and is the best boss ever!
Thank you Kathy for your service to Holy Cross, your team and to your patients!
Lori And Cortez, Administrative Assistant Diabetes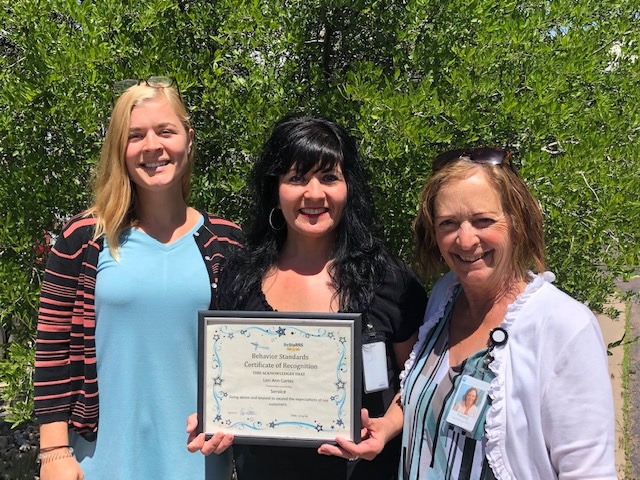 Recognized for: Service
Nominated by: Leader and Co-worker
Exemplifies service to patients, community members and coworkers
Many times witnessed that she is never too busy to remember to something kind and specific about a patient in order to make their visit meaningful
Makes extra space, putting down other tasks, for a patient or student who needs extra help or consideration
Exemplary coworker and indispensable
She demonstrates care and precision in daily tasks
Dedicated to what she is doing
People in the community and at HCMC rely on Lori Ann because she always does what she says she will do
Positive attitude, no excuses
Often delivering above and beyond what is expected
She is "Good People"
Marja Vigil RN, PACU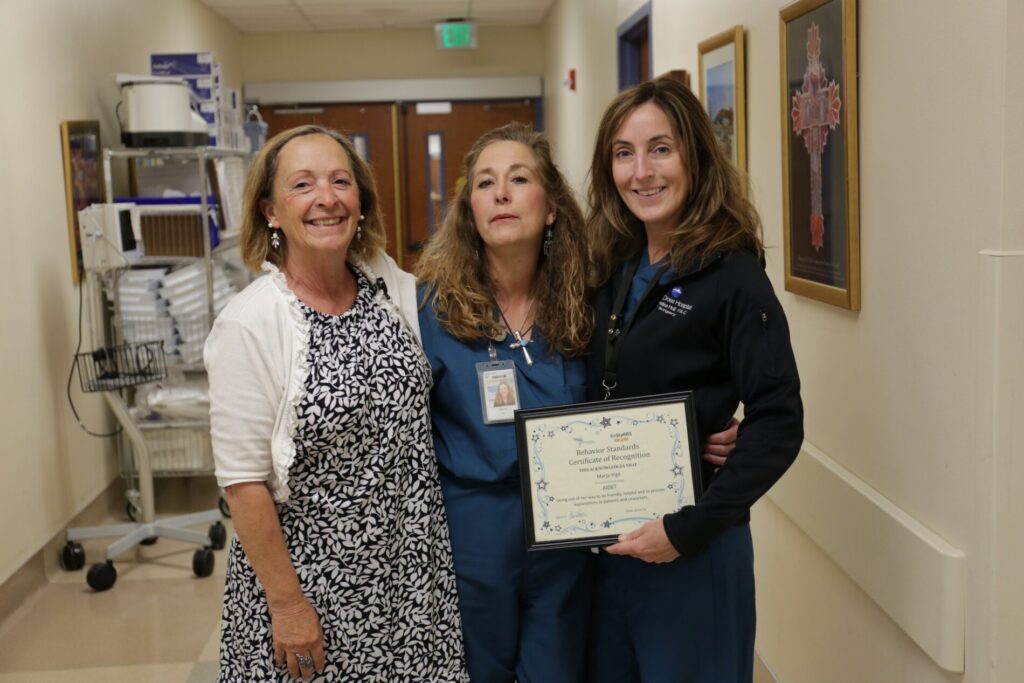 Recognized for:  AIDET
Nominated by: Five of her co-workers
Marja was nominated five times by her fellow nurses! She was described in her first nomination as "thoughtful, caring, knowledgeable and always willing to lend a hand." A second colleague goes on to say that "Marja is fully invested in her patients, and that she would be her number one pick for a recovery room nurse." The third nomination we received tells the story of a patient who was extremely anxious, and goes on to tell how Marja not only made patient feel comfortable, but calmed him down, making sure he knew he was important. Another co-worker states that Marja is "a wealth of information and is always willing to jump in and help." The last nomination comes from a traveler who tells us that Marja has shown her "the meaning of true dedication to nursing", she tells of how Marja, during the recent avalanche, stayed and comforted that family.
Marja demonstrates AIDET every day, and HCMC is so fortunate to have her on our wonderful surgery team!