Each year the New Mexico Hospital Association recognizes exceptional efforts by hospitals to improve hospital quality and patient care for the people of New Mexico. The awards represent the highest level of professional acknowledgement from New Mexico's Quality Committee and members.
This year, Holy Cross Hospital was chosen to receive the Quest for Excellence Quality Award. Receiving this award recognizes our local hospital for an ongoing commitment to provide excellent quality throughout the organization while being an active part of the Taos community.
"This award highlights our fantastic team, and I want to recognize and thank all the Holy Cross employees and medical staff who provide high quality, friendly service. We are honored to receive this prestigious award!"

Bill Patten, CEO of Holy Cross Medical Center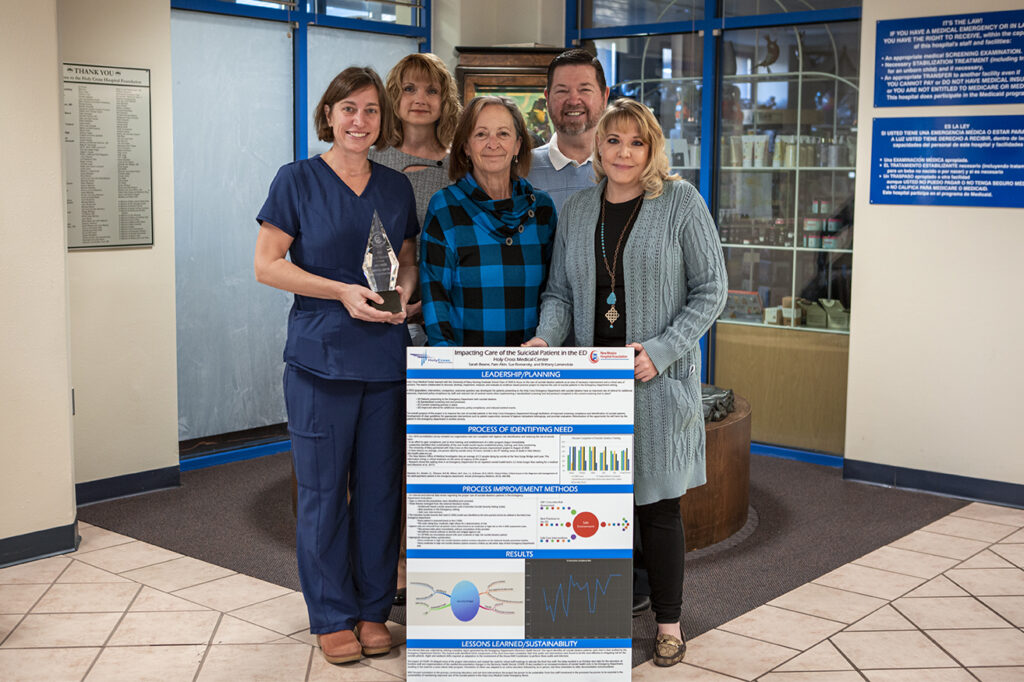 The Emergency Department at Holy Cross Medical Center provides the community of Taos County and all visitors the best care possible. To better support the community, Holy Cross is consistently working to enhance quality and improve services. Over the last year Sarah Beane, the Nursing Director of Med-Surg & Acute Care Unit worked with three ER nurses to develop a process that provides better care for patients with suicidal ideations in the Emergency Department by improving screening compliance and by identifying suicidal patients. As a result of this project, Holy Cross was able to improve the care of patients with suicidal ideation and the positive impact of this project earned Holy Cross Medical Center the Quest for Excellence Quality Award.
Being the recipients of this year's Quest for Quality is a significant reward for Holy Cross Medical Center and is a testament to the hard work and dedication of their amazing staff.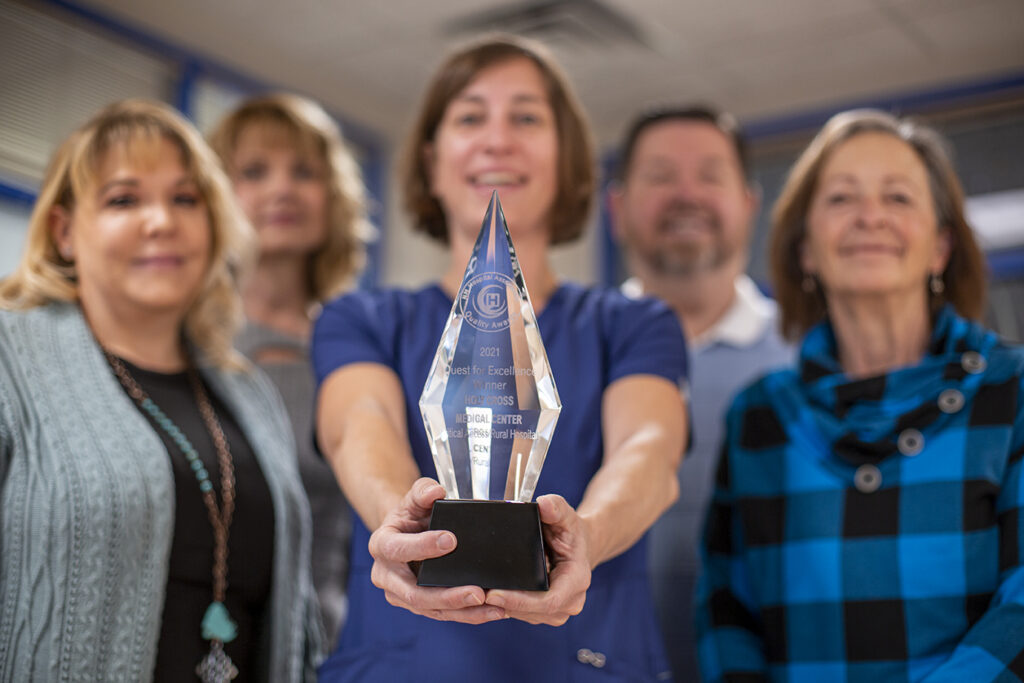 In recognition of Holy Cross Medical Center's Quality Award, the NMHA created the following video to promote the efforts of our team in Taos.