BeStaRRs is an employee recognition program of Holy Cross Medical Center Behavior Standards Reward, Recognition and Social activities.
Renee Romero – Communication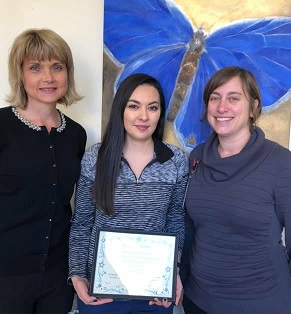 Renee was nominated by a family
member after she provided exceptional care to individual's dad and their family.

Quoting the individual:
"Renee has an open-heart to the duties of her job"
"She is certainly receptive to her patients and their families"
"She is bright, articulate and communicates clearly with genuine care."
"We appreciate her beyond words."
Emergency Department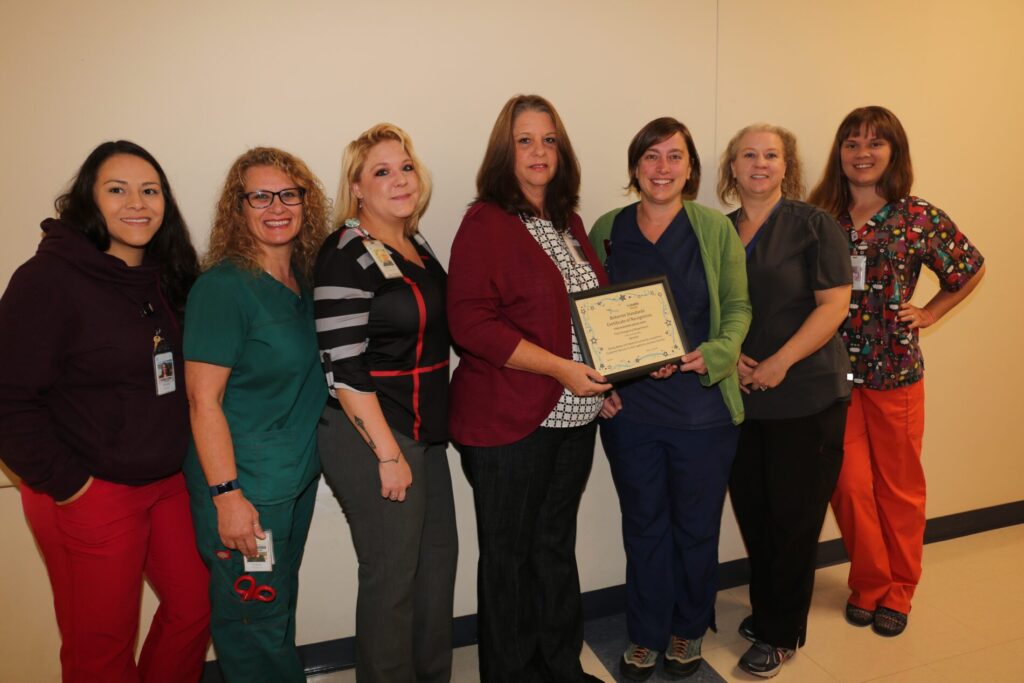 The Emergency Department was nominated for outstanding customer service. Their Customer Satisfaction Scores for the first three months of the fiscal year were above the Departments average annual score achieved in 2017/2018.The Team has also met or exceeded their goal for the question "Concern for the patients privacy" for three months in a row. They have worked very hard as a team to provide exceptional customer service and care.
Christy Montoya – Quality & Safety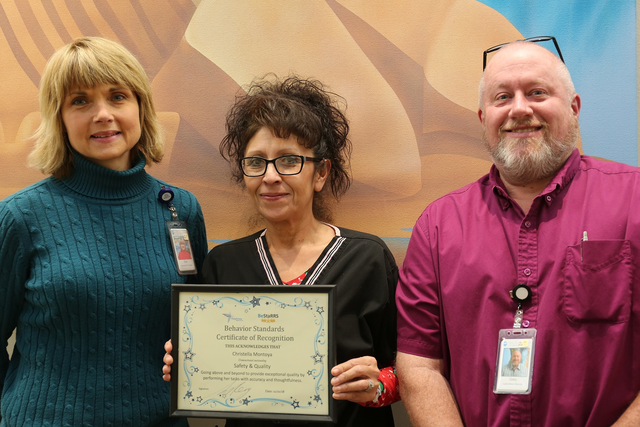 Christy was nominated by a patient. The patient came to the lab to have blood draw and afterward stated: I had been coming to the lab work for 17 years and usually the draw resulted in bruising. When Christy drew my blood she got it on the first stick, it was painless, without effort and she was friendly.
Tamara Brown and Katie Patrick – Teamwork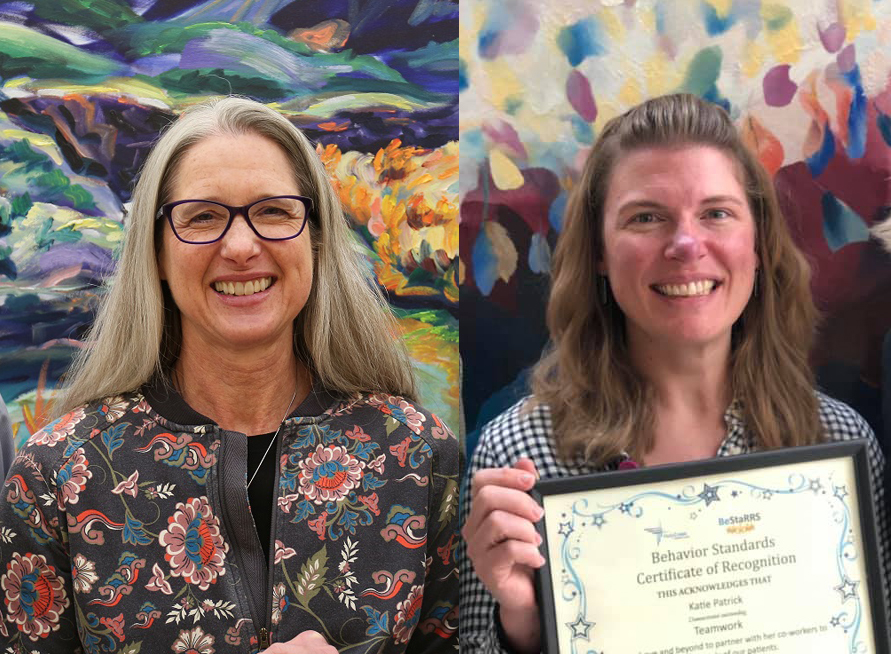 Tamara and Katie exhibited a tremendous amount of team work to maintain the operations of the Anticoagulation Management Clinic. When the AMS Clinic lacked necessary staff Tamara, whom had the necessary Pharmacist Clinician's license stepped in and provided coverage. She moved her weekly staffing commitment entirely to the Clinic to keep the doors open. Katie volunteered to return to UNM to complete the 60-hour training course and then the practicum necessary to apply for her license. Since May Tamara and Katie have been solely responsible for coverage of the clinic hours as well as providing some inpatient pharmacy coverage. They both have adjusted their personal and work schedules to provide care to the 350 patients the AMS clinic serves.
Dianna Hummel – Service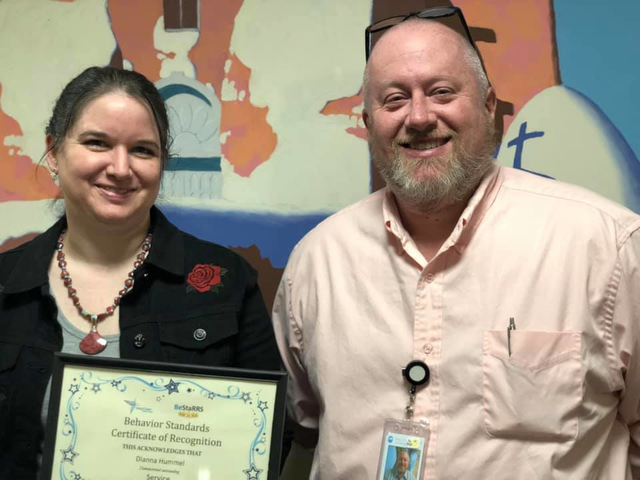 Diana was nominated by a practitioner in the ED. She was described as: courteous, thoughtful, attentive to patient care, provides exemplary care, is courteous and cheerful, she does not hesitate to step up to any request made, is an asset to total patient care, she is greatly appreciated.