Dr. Steven Slikkers is a Board-Certified general surgeon and has been practicing in Michigan for the past 18 years. Steven graduated from the Loma Linda School of Medicine in 1999 and completed a 5-year residency at the Mayo Clinic College of Medicine in Rochester, Minnesota. Holy Cross Medical Center is proud to welcome Dr. Slikkers to our team of surgeons at Holy Cross Surgical Specialties.
When asked why he pursued a career in Medicine, Dr. Slikkers responded "I always felt like Medicine was my calling. I don't think there is a higher honor than when a patient lets me help them. At the end of the day, if I can help someone heal, that's it, that's what I love."
After his residency at the Mayo Clinic, Steven became one of five partners at Grand Traverse Surgery, a private practice surgical group. After fourteen years of private practice, the partners dissolved the practice and joined the team at Munson Medical Center in Traverse City, MI.
While general surgery can encompass a broad range of services, Dr. Slikkers specializes in minimally invasive procedures known as laparoscopic surgery. Minimally invasive techniques for surgeries mean that operations are often faster, less painful, and require a lot less recovery time. This allows surgery patients to get back to doing what they love quicker. Steven specializes in many advanced laparoscopic techniques including laparoscopic colorectal cases, anti-reflux surgery, surgical oncology, gastrointestinal conditions, and hernia repairs; including surgery for endocrine disorders of the parathyroid and thyroid, breast cancer, and endoscopy.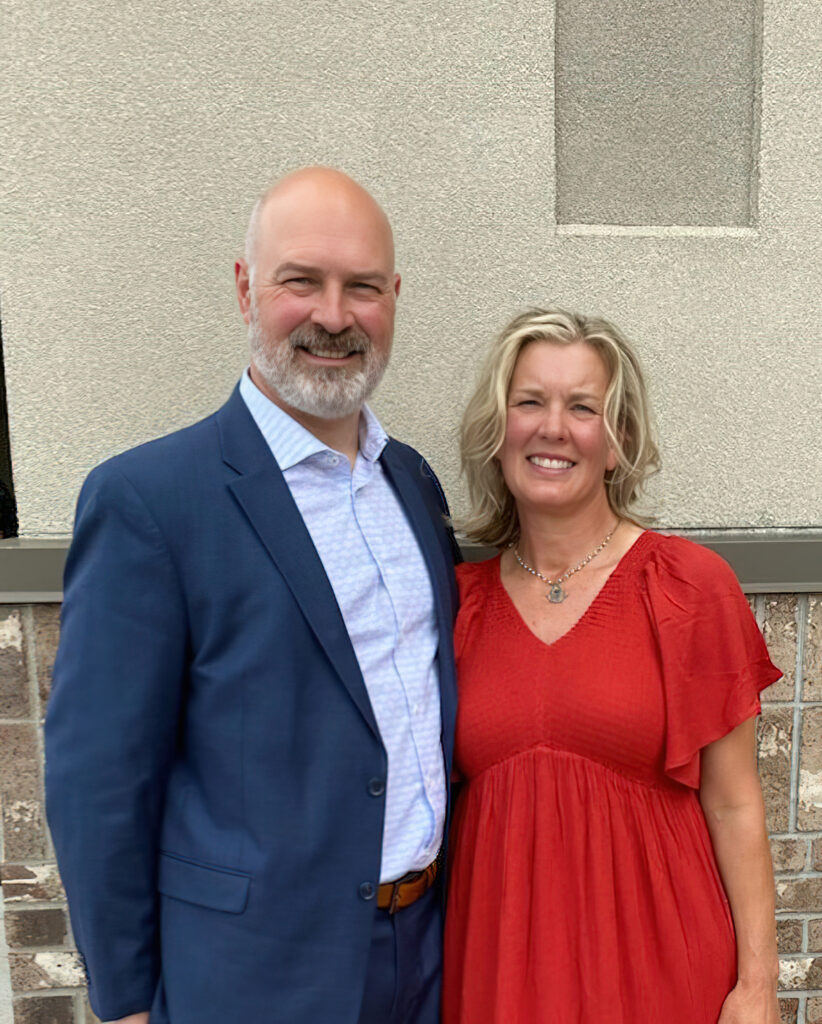 Steven and his wife Holly share three children and a small brigade of pets. While he is excited to bring his services to Taos, employment is not his only reason for making the move. Years ago Holly visited northern New Mexico and was so moved by her experience in the Southwest that she told Steven that if they ever had the opportunity to move to the Southwest, they should take it. Steven and his wife are very excited to bring their two teenage daughters, five horses, and five dogs to Taos. The move will also allow them to be closer to their son who is attending college in southern Colorado.
Along with their shared fondness for the Southwest and a welcome change in the weather, the family is excited about all the outdoor adventure that Taos has to offer. Outside of work, Steven is an avid skier, hiker, and fly fisherman.
"Along with the weather, one of the big reasons we are drawn to Taos is the diversity of the culture. We are very excited to get immersed in the culture and experience what Taos has to offer."
When asked about professional highlights in his career, Steven responded "I was privileged to attend the Mayo Clinic for my residency, but as a surgeon, you don't get awards for the most surgeries, or perfect surgeries. For me, when I help a person get better, that's a highlight."
Dr. Slikkers is passionate about his work and is excited to begin serving the medical needs of northern New Mexico.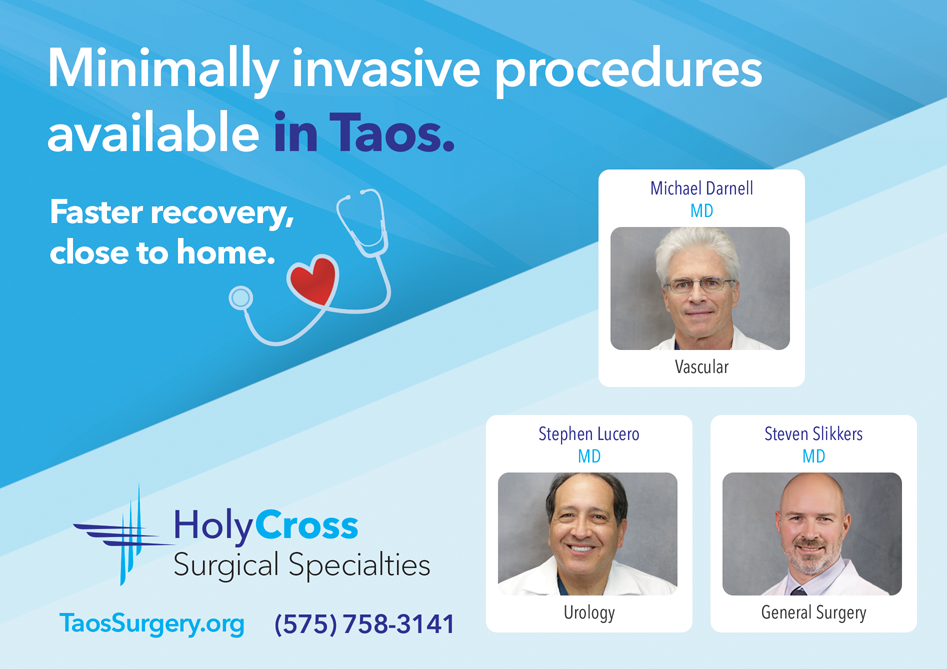 Learn more at www.TaosSurgery.org or by calling Taos Surgical Specialties at: (575) 758-3141