All Holy Cross Employees and Medical Staff:
Throughout our response to the COVID-19 pandemic, every employee has helped in her or his own special way. Some changed their work schedules to provide needed coverage. Some took on new duties including helping to screen patients and employees as they entered the building. Some worked directly with those who were suspected of having the virus. Some helped sew masks and gowns. Some began working from home. There were so many changes made by every employee; thank you for your dedication and service to Holy Cross and to our patients!
The Emergency Department:
Dr. Marshall, all ED Physicians, and Advanced Practiced Clinicians
Sarah Bean, RN, Emergency Department Manager
All the ED RN's
All the ED Techs
All the ED Unit Care Specialists
Special mention: Renee Romero, RN – Renee is an ED RN who often worked in the C-Hall without complaint, giving our patients great care. She was instrumental in arranging the "dress down" event for clinical staff to be able to wear a Logo type t-shirt.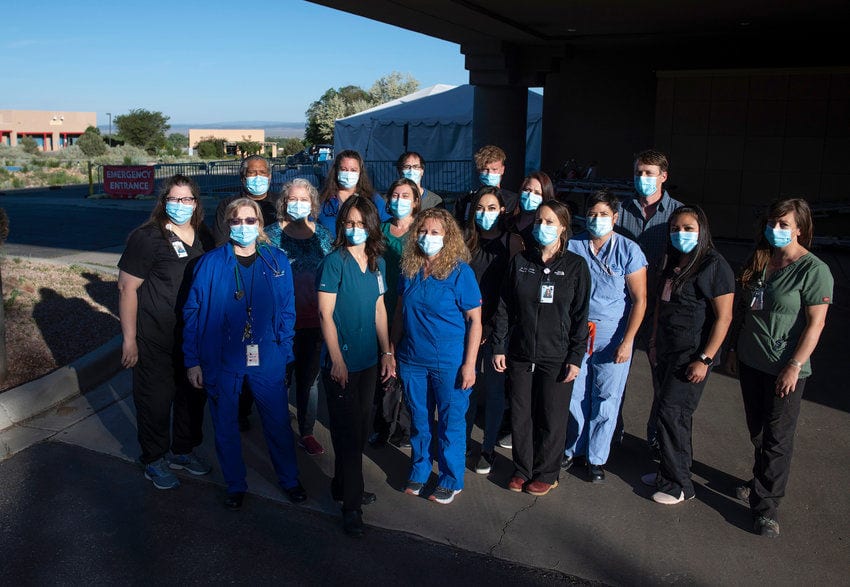 The Emergency Department Team came together and provided the front line in our COVID-19 response. They took care of every detail from screening all ED patients, to wearing PPE for extended periods of time, to continuing to care for our other ED patients. The ED Team was a wonderful example of how a department comes together to provide excellent patient care in the most trying of times.
COVID-19 Physician Team: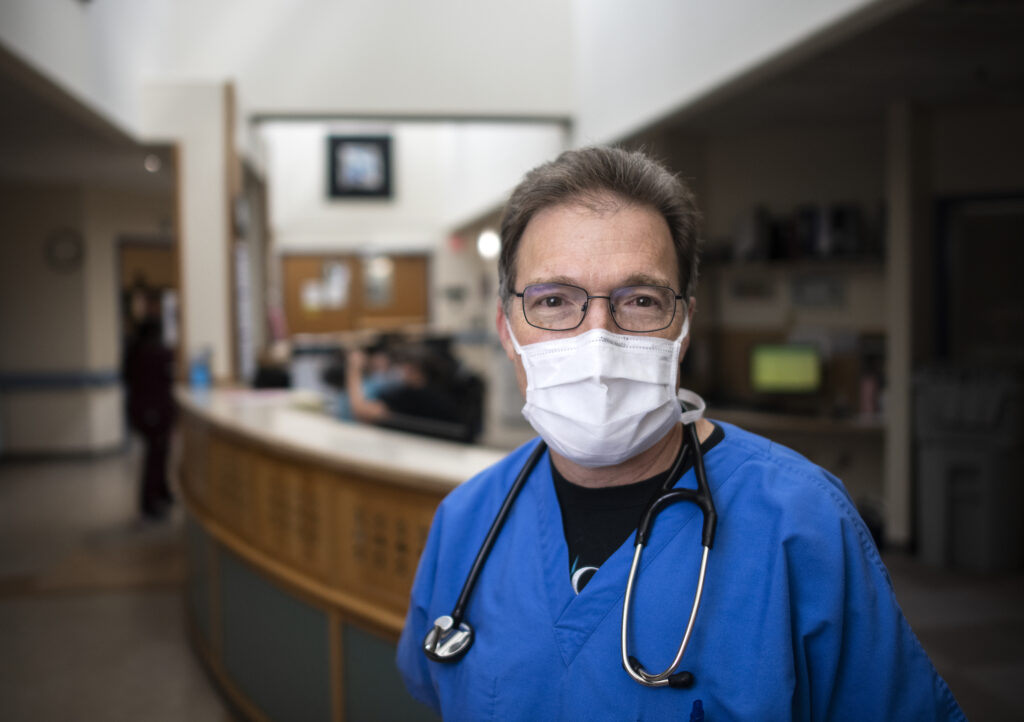 Dr. Foster, Hospitalist
As part of two main departments that needed to completely rearrange their operations, Dr. Foster embraced the incredible challenge and led the inpatient service to a heightened state of readiness and preparedness akin to large tertiary hospital. His forethought and pro-activeness kept the nursing and hospitalist staff feeling ready, willing, and protected in uncertain times. In spite of all of the extra meetings, he continued to work shifts, including night shifts.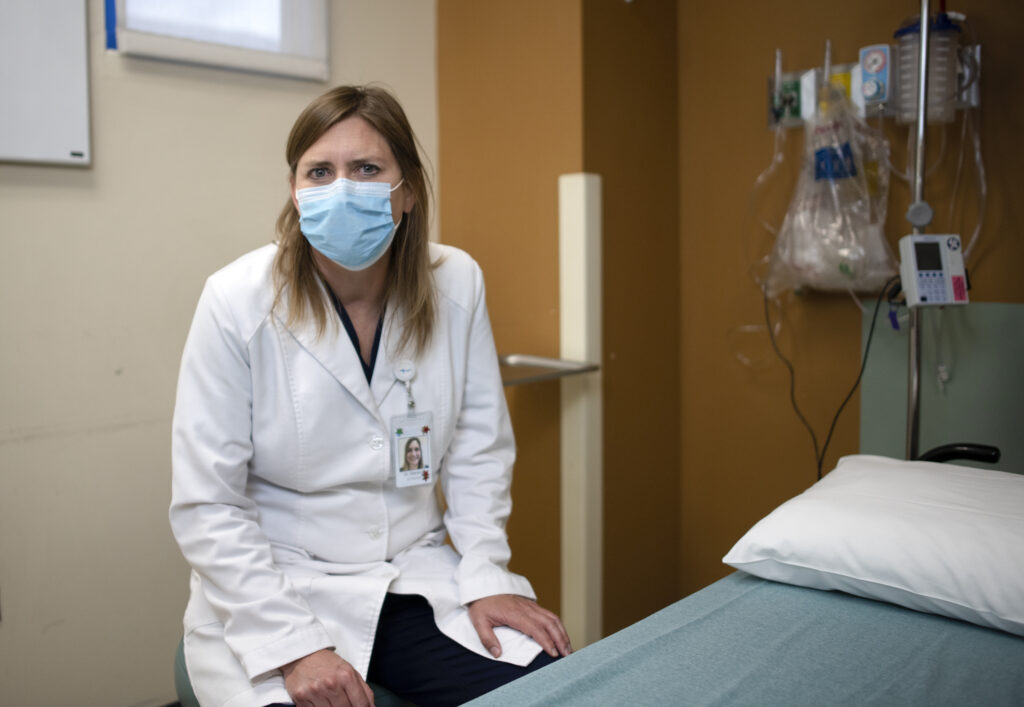 Dr. Marshall, Emergency Physician
Dr. Marshall actively participated in the COVID-19 Team meetings and led the ED to make sure we had a coordinated and organized response to the COVID-19 pandemic. Her number one priority was making sure Holy Cross was a safe working environment. Her proactive, informative and cautious approach in dealing with this pandemic helped other feel assured and safe.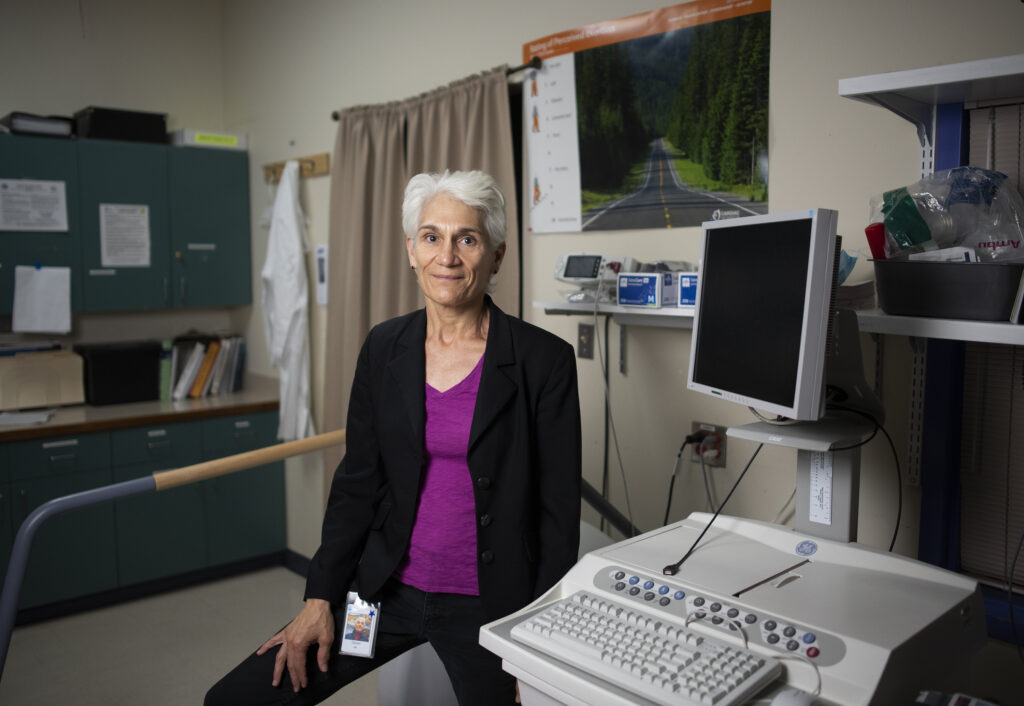 Dr. Geilan Ismail, Cardiologist and Board Member
Dr. Ismail took on the leadership role of being the liaison with community physicians and Holy Cross Hospital. This proved to be critical in coordinating efforts of testing, patient care, and messaging. Her clinical eye and knowledge of the community have been a valuable asset.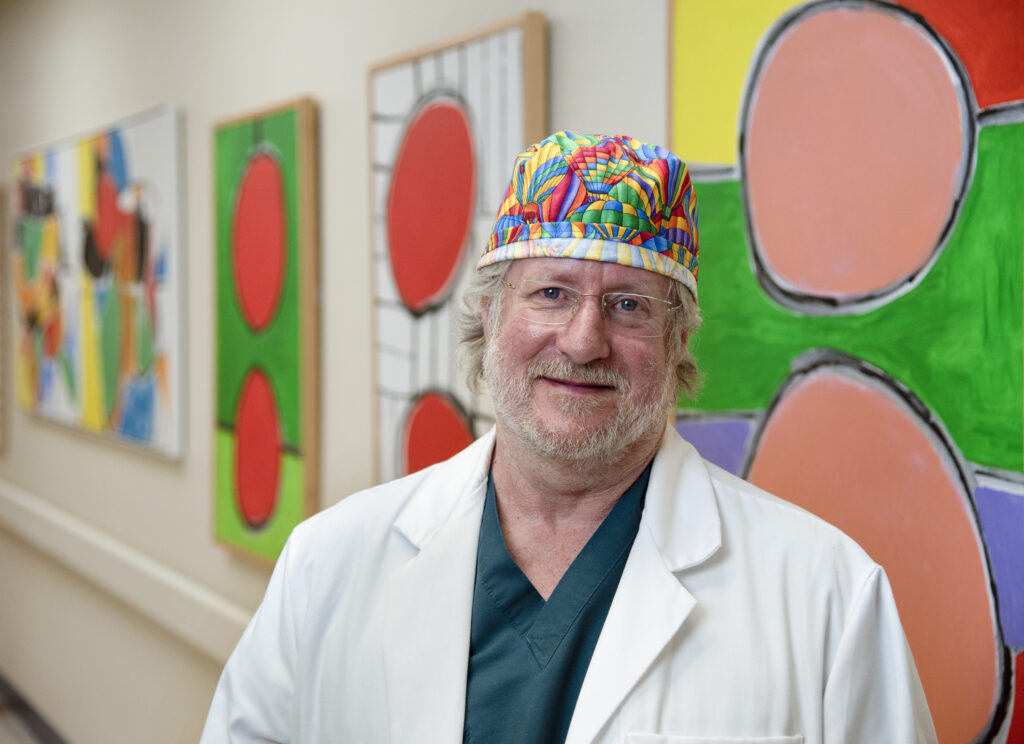 Dr. Tim Moore, OB/GYN, Chief of Staff, Board Member
Dr. Moore's leadership as Chief of Staff put him in direct oversight of issues dealing with everything related surgeries. He led a team of physicians, CRNA's, and department management as they developed new processes to determine if and when surgeries could be performed. The new processes focused on the safety of the patient and staff while appropriately using PPE.
John Gonzales, IT Department John has been an integral part of the transition from working in an office to working at home. He has been prompt, professional, and has taken the lead in getting issues resolved. He helped those working from home to be efficient and effective. He made himself available and was able to problem solve and get people up and running quickly. John was instrumental in resolving technical, telephonic, and electronic issues helping employees with connectivity and VMWare.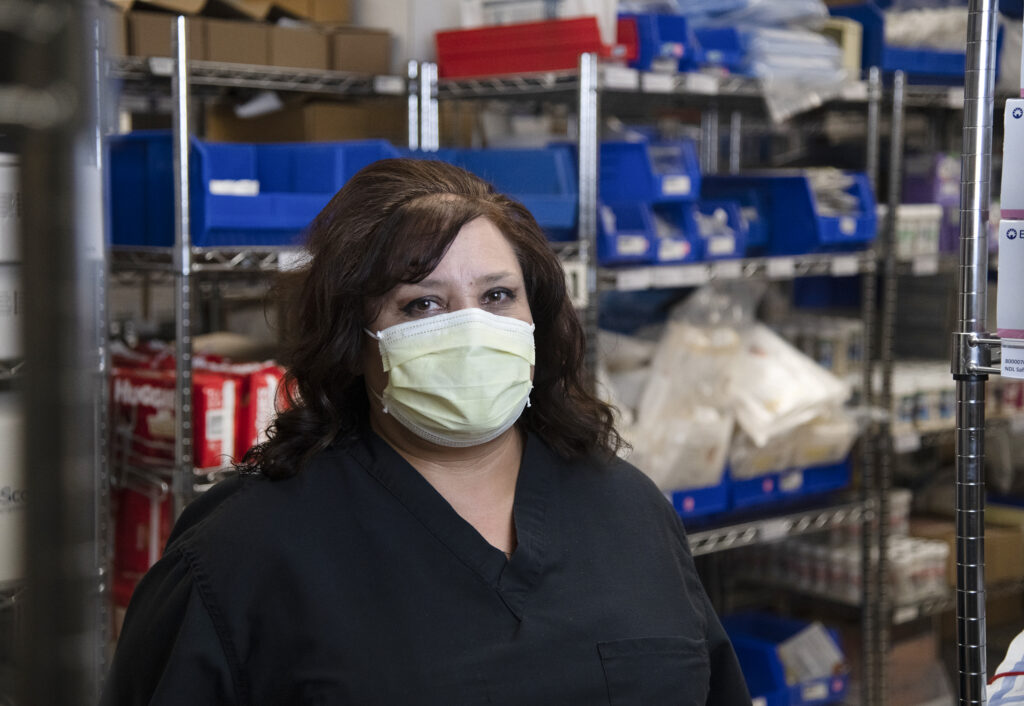 Rose Jaramillo, Materials Management
Rose increased PPE orders during the flu season. When we were put on reduced allocations we continued to get a significant amount of PPE. Rose was able to get us supplies from alternative vendors when no one else could. She used her connections and experience to find items that were impossible to get. She worked hard to make ensure her fellow co-workers would have the PPE needed to be safe.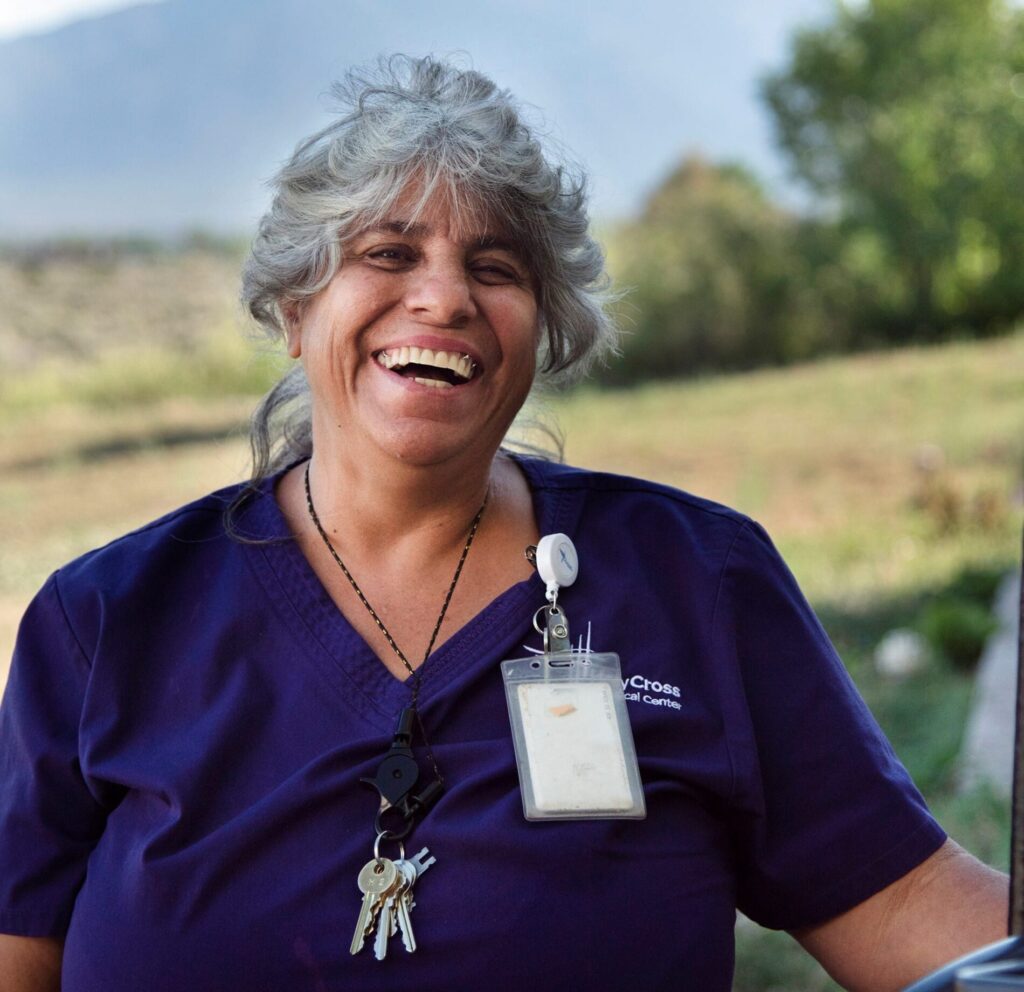 Patricia 'Patsy' Varos, Environmental Services
Patsy has gone above and beyond to clean countless surfaces in and around the hospital during this COVID-19 pandemic. As one of our housekeepers she is thorough, quick and takes pride in her work. During all the changes that have taken place because of COVID-19, it is nice to know that Pasty had things covered when it comes to having clean surfaces in the hospital. She provided a safe environment for patients and staff alike.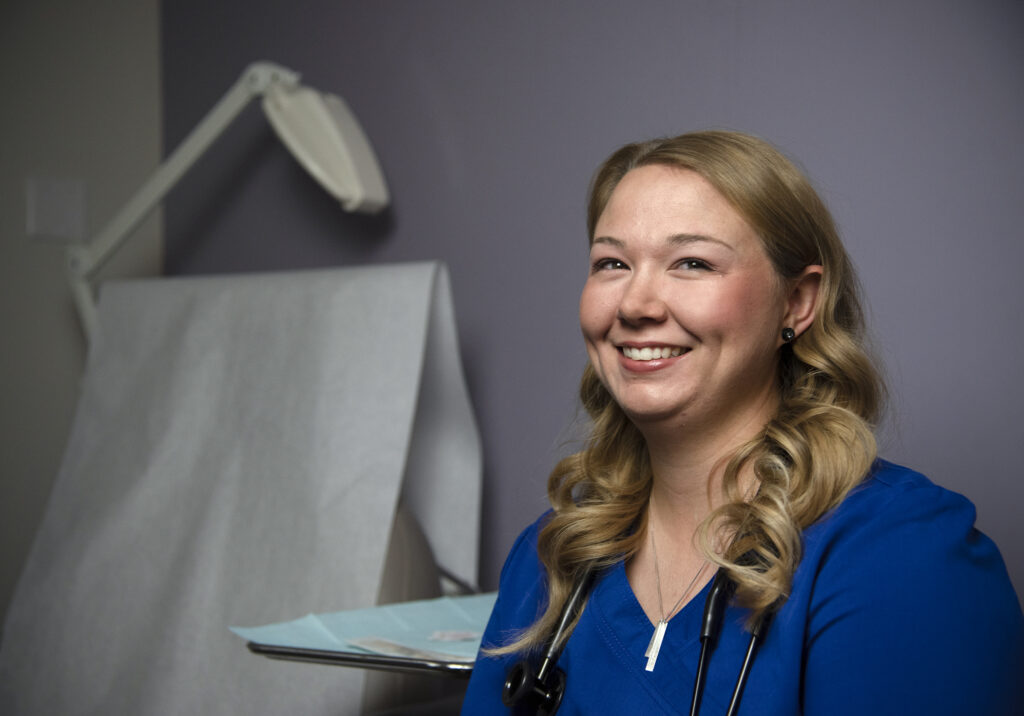 Zoe Gallegos, MA Breast & Plastic Surgery Clinic
Zoe was one of the first employees to make cloth masks for the organization. She purchased the needed materials, brought her sewing machine and set it up in the break-room, making dozens of masks. Additionally, Zoe reconfigured some of the donated masks to meet the approved design.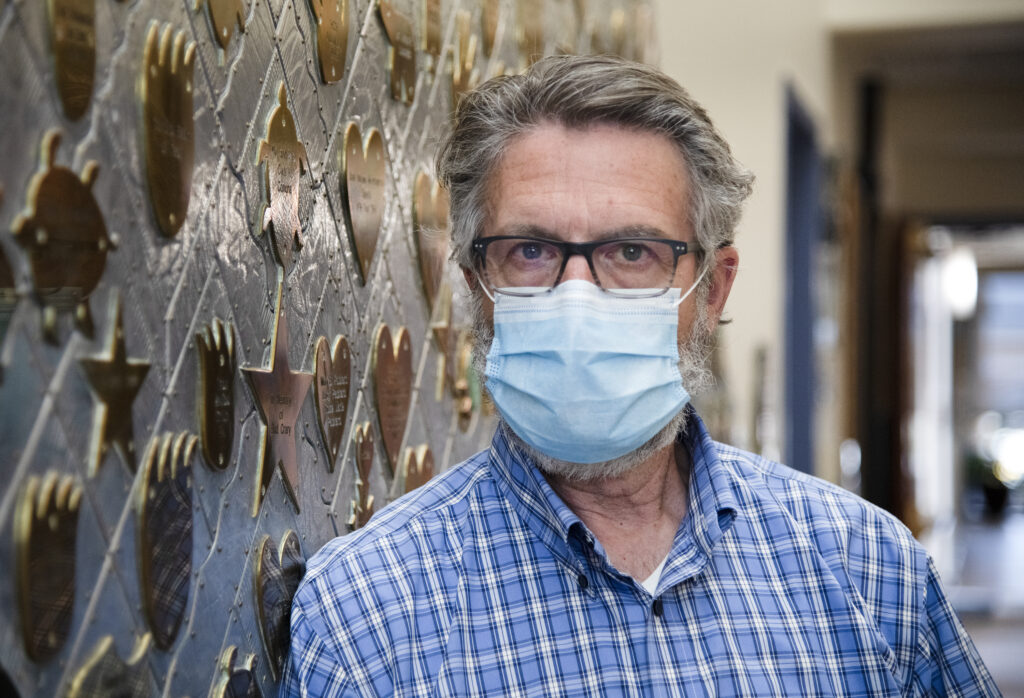 Burt Ridge, Facilities and IT Director
Burt willingly took on the additional job of Facilities Director and brought an amazing 'can do' attitude. No matter how much work or how complicated the project, he just got it done. He maintained a positive attitude even when dealing with many different personalities. Burt used his skills and creative thinking to help solve several difficult problems such as providing increased negative pressure rooms and isolation areas for COVID patients and improving our supply of PPE. He was responsible for organizing/setting up the tents outside the ED and worked with the Town of Taos to get the Annex building ready for use.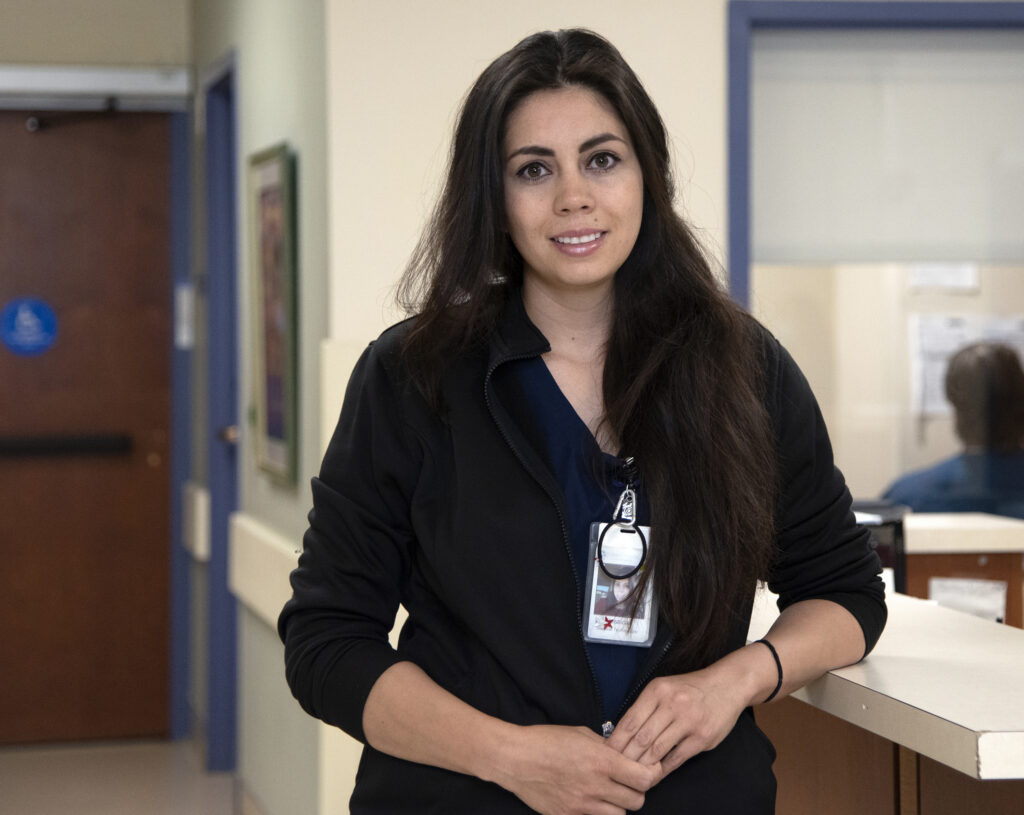 Jessica Gonzales, RN, Surgical Services
Jessica took the lead in creating a safe and suitable PAPR shield when there were none to be had. Her ingenuity provided HCMC staff with much needed equipment in spite of PPE shortages. She also scheduled and trained all the donner and doffer educators to help assure our staff were safe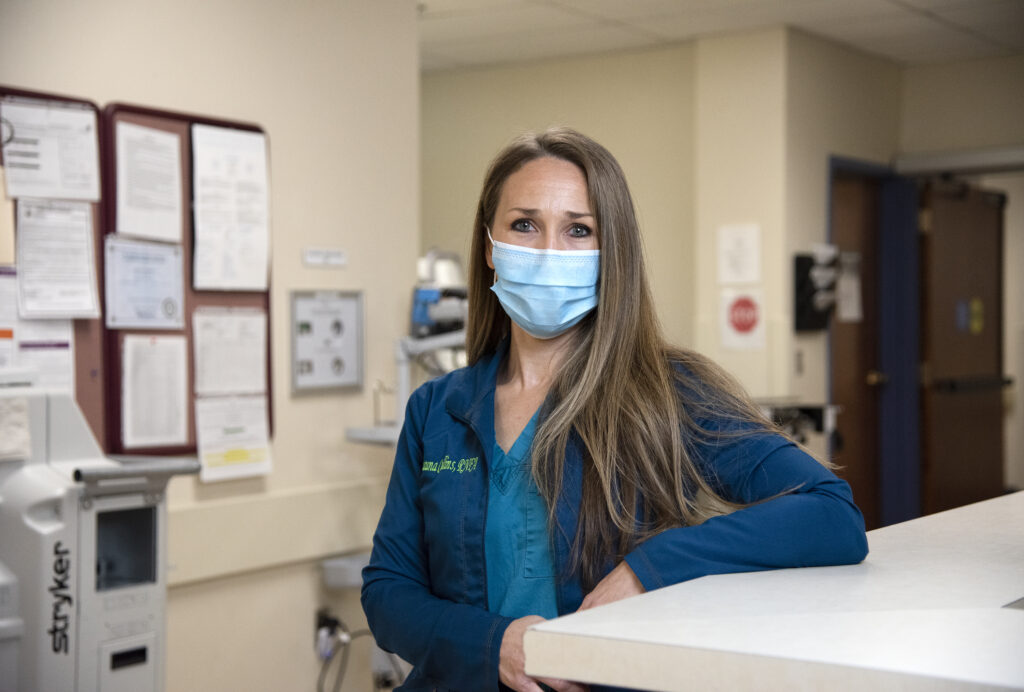 Shawna Collins, RN, Surgical Services Manager
Shawna assumed her new role as Surgical Services Manager right before the COVID-19 pandemic. Taking on this new management role right as everything changed was quite an accomplishment all by itself. But Shawna was able to quickly adapt to the new needs of the surgery staff. She worked with everyone to change schedules, create a labor pool, help guide a new PPE team all while educating and emotionally supporting her staff. She spent countless hours researching prototypes for masks and gowns, creating patterns, researching fabrics. Additionally, she made an instructional video on how to sew the surgical gowns, all while fulfilling her new role as a manager.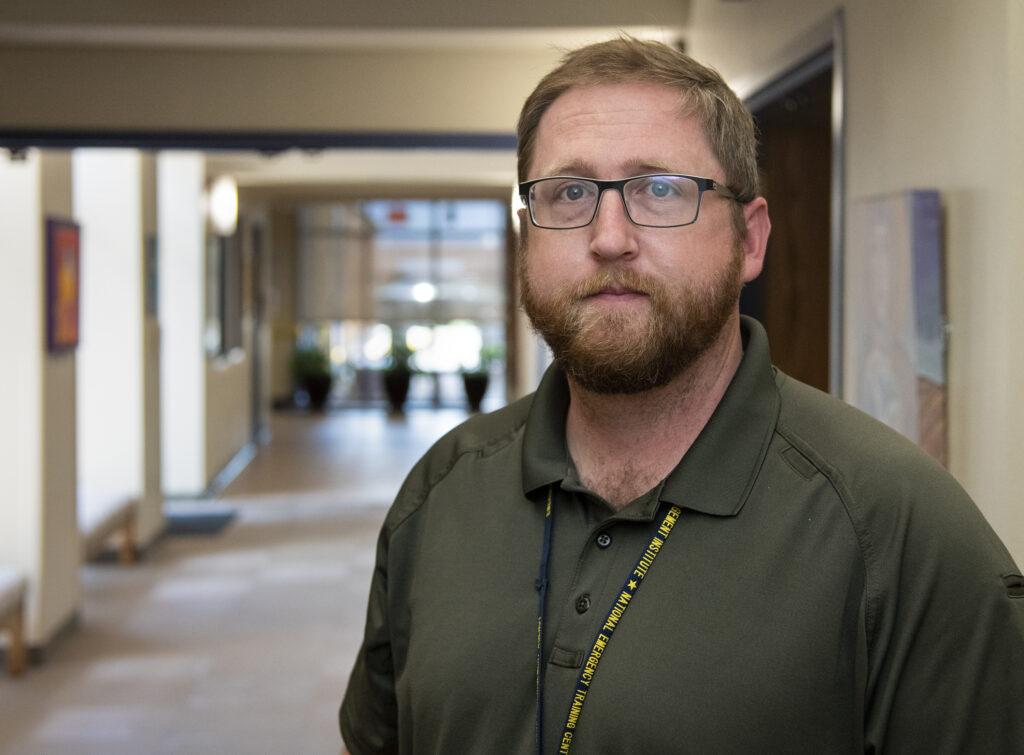 David Elliot, Emergency Preparedness Coordinator
David is very knowledgeable regarding Emergency Response procedures. He helped obtain needed equipment to supply the Annex building. He was instrumental in working with the State and FEMA to get us PPE supplies. David assisted in making sure the needs of the homeless in our community were addressed. He continues to help track our process so that we can receive as much reimbursement as possible for our emergency operation. He is involved with the State Emergency Response team on his time off and keeps HCMC in the forefront of his actions.