As we look at our hands, we see a reflection of how we learn and how we love; how we contribute to our community and provide for ourselves and our families.
The legendary educator Maria Montessori once said, "What the hand does the mind remembers." From a child manipulating blocks to the novice plumber applying their new manual skills as they learn to become a journeyman, it starts with our hands.
When the hand is injured it can often feel debilitating and may keep you from being able to express yourself and experience life the way you once knew. Luckily there are non-invasive rehabilitations that can help repair injuries to the hands, wrists and arms.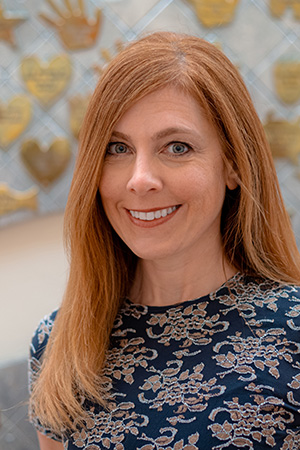 The detail of the hand is a marvel, which takes time and experience to understand. Learning the intricacies of rehabilitating them requires a sense of what is most meaningful to a patient and requires years of medical knowledge. Hand Therapy is a specialized area that takes a therapist years to practice and master. When one has obtained the immense amount of knowledge and hands-on experience required, there is an intense process at the national level to become a member of the elite, nationally certified hand therapists.
In Taos, we are fortunate to have our first Nationally Certified Hand Therapist. Lisa Edmonds has been an Occupational Therapist for 20 years and has practiced rehabilitation of the hand and arm for most of her career. Upon moving to Taos three years ago and seeing a community need for a high-quality hand therapy program, she began dedicating herself to the rigorous process of preparing for the national exam. To qualify to take the exam, which only sees a pass through rate of 39%, Lisa needed several thousand hours of hand therapy experience to qualify. Lisa passed on her first attempt and she joined the elite group of clinicians that are Certified Hand Therapists.
Lisa has grown the hand therapy program at Holy Cross Medical Center to meet the demands of our community. The success of the program has expanded the need for these services and an additional occupational therapist has joined the hand therapy team. Emi Graehl has a talented skill set also working with hands and the upper extremity and brings both enthusiasm for her practice and kindness to her patients.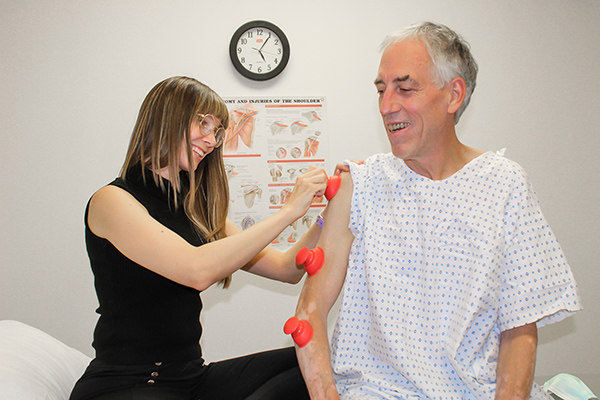 Through manual treatment, activities, and exercise, hand therapists treat all types of conditions of the hand, wrist, and arm. These include stiffness and pain associated with broken bones, disfigured fingers from arthritis, numbness and tingling from nerve injury, and tendonitis and sprains resulting from occupational and sports injuries. Lisa and Emi are adept at incorporating nontraditional eastern practices such as gua sha and cupping into therapeutic care. In addition, Lisa has taught orthotic design and fabrication to Occupational Therapists at the University of New Mexico in Albuquerque and is able to craft custom orthoses, or hand splints, depending on a patient's need.
Lisa has been called "The Hand Whisperer" by a local patient and a physician. Straight from her heart and mind to her hands, she uses her vast experience and ability to understand the nuances and delicate nature of how hands heal and compassion for her patients, she treats those in need of hand therapy here in Taos.
For More Information Visit:
Physical Therapy and Rehabilitation
Or Call:
575-737-0304