Effective on January 1st, 2022, Holy Cross Medical Center (HCMC) will acquire Dr. Sylvia Villarreal's practice, Taos Clinic for Children and Youth (TCCY). Dr. Villarreal, or Dr. V, as many Taos families know her, has been a beloved pediatrician for countless families in our region. Dr. Villarreal has decided to retire this year and the acquisition will insure that robust pediatric care will continue to be available for our community.
Dr. Villareal announced her interest in retiring and approached HCMC about possibly acquiring the practice in June of 2021, and conversations regarding the acquisition remained steady, ultimately resulting in an agreement for HCMC to move forward with the acquisition. While there are many details to be worked out through the month of December, the HCMC team is excited to maintain pediatric services and provide excellent care for Dr. V's families.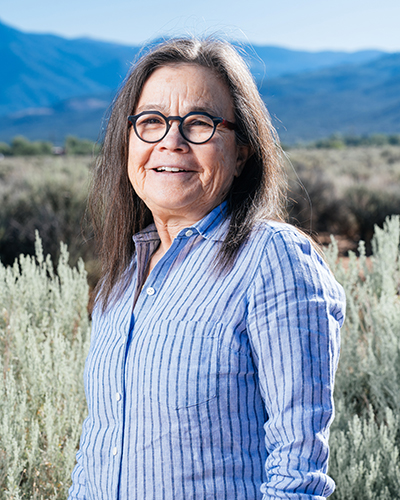 Dr. Sylvia Fernandez Villarreal said, "Taos Clinic for Children and Youth will be left in superb hands and hearts. Taos Professional Services [A subsidiary of Holy Cross Medical Center] has purchased the practice. Drs Parker, Kerry Hopes, PNP and Morgan Swinehart Weyer, PA will continue to provide excellent and compassionate pediatric care to your children."
HCMC plans to continue the legacy of care that Dr. Villarreal has provided families in the region — in part by retaining the TCCY staff and keeping the many familiar faces in place at the practice.
Bill Patten, CEO of Holy Cross Medical Center said, "Our hope is to retain all of the staff from Dr. V's team and provide patients with as seamless a transition as possible."
Patten continued, "I'd like to personally thank Dr. Villarreal for the many years of excellent service she has provided to our community. While I know that it will be a big job to fill Dr. V's shoes, we are confident in the high level of care that we can provide the community long into the future."
Holy Cross Medical Center is honored to be entrusted with the TCCY practice. The clinic will be joining Holy Cross Medical Center's family of care which includes Holy Cross Hospital, Holy Cross Surgical Specialties, Holy Cross Women's Health Institute, Holy Cross Breast & Plastic Surgery, and Holy Cross Primary Care.