Dr. Tim Moore, has spent his career as a dedicated obstetrician and gynecologist. He has touched countless lives and has left an indelible mark on the health of our community. Having made Taos his home in 2007, Dr. Moore began providing care with Holy Cross in 2008. With an impressive career spanning 41 years in the field of obstetrics and gynecology, Dr. Moore's retirement this year marks the end of an era in the medical community. Before gracing Taos with his expertise, he had delivered over 5,000 babies, showcasing his profound commitment to the miracle of life. His legacy as a compassionate healer and his tireless dedication to the well-being of mothers and their newborns will be cherished by the Taos community for years to come. Dr. Moore's retirement is a bittersweet moment, but as we bid him farewell, we can celebrate his remarkable contributions to our town. The Taos community is also welcoming a new OBGYN, Dr. Casey Smith, ensuring that the tradition of compassionate and skilled healthcare in women's and maternal health continues to thrive in Taos.
Recruiting high-quality, experienced physicians is becoming increasingly difficult for rural communities. Luckily, Taos is a natural draw for outdoor enthusiasts and has a healthcare infrastructure that attracts great talent. Holy Cross Women's Health Institute is proud to welcome Dr. Casey Smith, OB/GYN.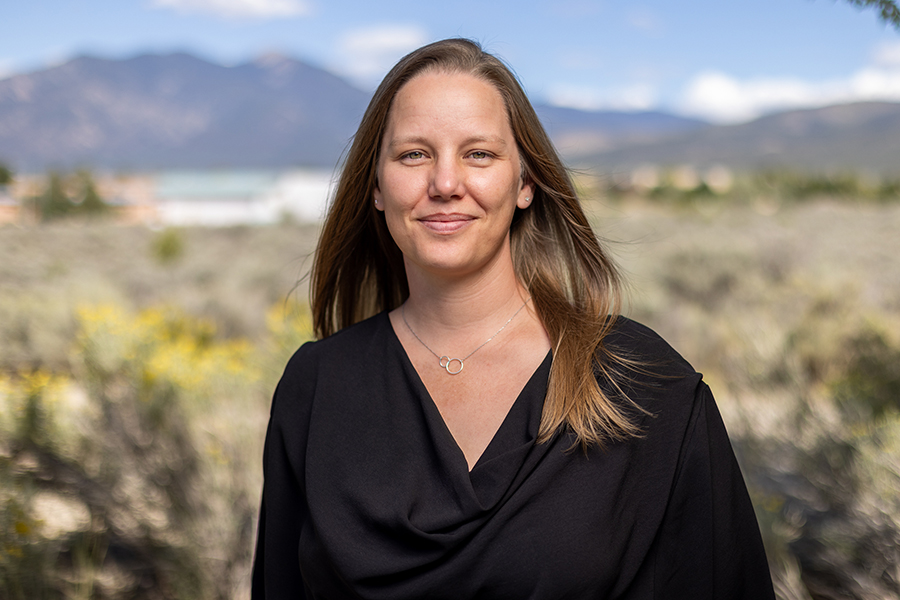 Born and raised in Albuquerque, Dr. Smith's journey to medicine was anything but conventional. After completing a bachelor's degree in biology at the University of New Mexico, she embarked on a career as a fish biologist, venturing into the remote corners of New Mexico, California, and even rural Alaska. Dr. Smith's time spent in remote areas gave her a firsthand look at the health disparities faced by rural communities.
"I saw the barriers to healthcare access that many rural communities faced during my time as a fish biologist," Dr. Smith explained. "It was a transformative experience that ignited a desire in me to make a difference in the lives of those who often go unheard."
With newfound purpose, Dr. Smith made the courageous decision to switch gears and pursue a career in medicine. Her goal was clear: to advocate for individuals and communities in need. Dr. Smith's journey brought her to medical school, where she discovered a true calling in Obstetrics and Gynecology.
"Obstetrics and Gynecology felt like a natural fit for me," Dr. Smith shared. "I realized that by positively impacting women's lives through healthcare, I could create a ripple effect that would benefit not only the women themselves, but also their families and communities."
Dr. Smith's passion for women's health is deeply rooted in her desire to provide holistic and continuous care. Dr. Smith is honored to bring her surgical experience to Taos and cherishes the relationships she gets to build with women. From adolescence to childbearing and through the golden years, Dr. Smith is committed to being a trusted healthcare partner throughout life's various stages.
"It's incredibly gratifying to offer surgical procedures that can restore patients' well-being and help them feel great again. Being a part of that transformation is one of the most rewarding aspects of my job."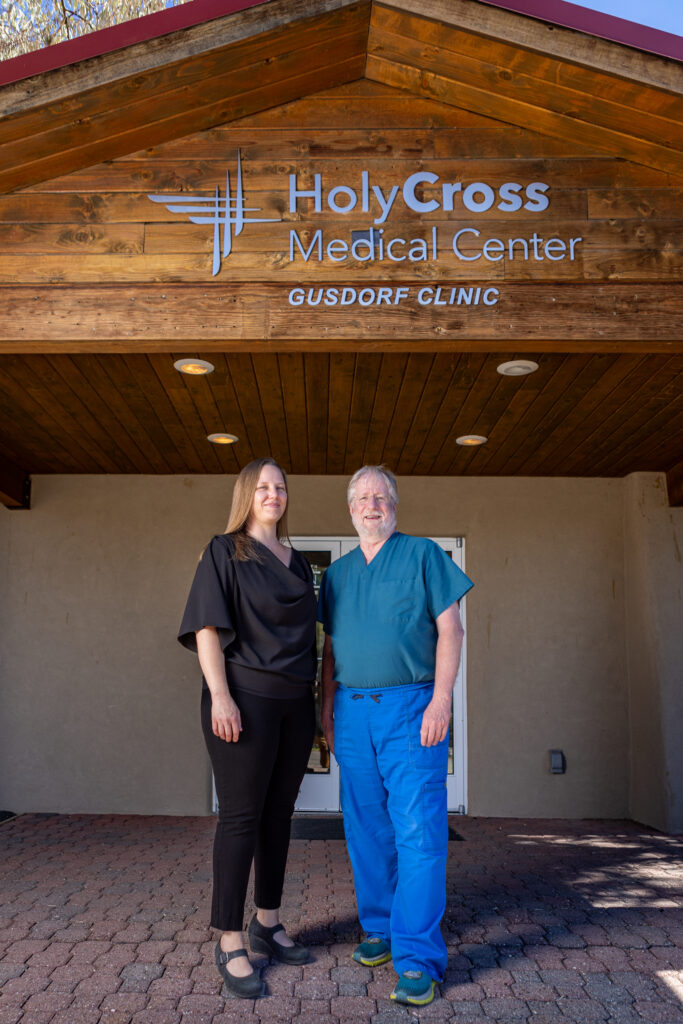 Choosing to settle in Taos was a natural decision for Dr. Smith. The town's proximity to the breathtaking mountains and the vibrant blend of cultures resonated with Dr. Smith and her family. They feel privileged to call Taos their new home and are excited to contribute to the well-being of the community.
Outside of her medical career, Dr. Smith is an avid outdoor enthusiast. Hiking, running, biking, cross-country skiing, rafting, and snowboarding are just a few of the activities that allow her to connect with the picturesque landscapes of Taos and the surrounding areas.
Dr. Smith's unique journey from fish biologist to physician is a testament to the power of following one's heart and the positive impact it can have on the lives of many. With a special blend of experiences, a passion for women's health, and her dedication to the well-being of the community Dr. Smith is excited to contribute to the healthcare of Northern New Mexico.
Please join Holy Cross in thanking Dr. Moore for the care he has provided, and welcoming Dr. Smith to the community.
Holy Cross Women's Health Institute is your complete resource for women's health care in Taos. From well-woman exams to family planning to osteoporosis care, WHI is here for all the women of Taos and northern New Mexico, at all stages of life and health. To learn more about Women's Health Institute, visit taoswomenshealth.com or call: (575) 737-3415