We want to make our employees aware that we have a drop box for medication disposal. Please tell your patients friend and family about this. Direct Patients to the box when ask about where to destroy medication.
The drop box is located in the lobby of the hospital and is open to the public for destruction of unused and unwanted medication.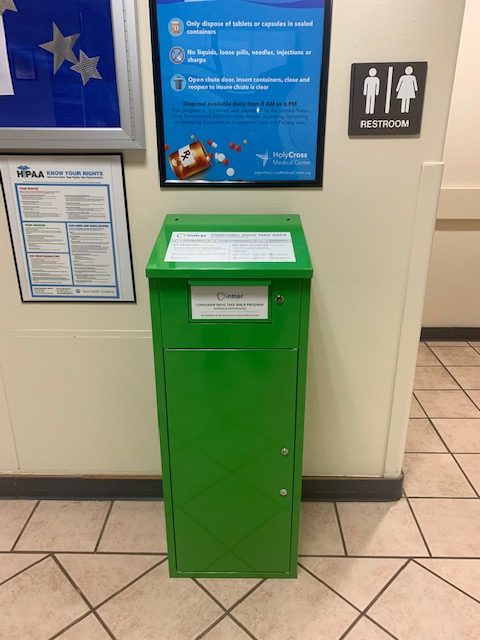 Please do not place illegal drugs; inhalers;lotions/liquids;aerosol cans;needles;hydrogen peroxide in the container.
This is the best way to destroy unused medication especially opioids and is part of an overall plan to prevent drug overdose.
We have drug disposal bags that are environmentally friendly. The bags are able to accept small volumes of liquids. If you are interested in obtaining these bags please call Taos Alive at 575-779-6853.