The Coronavirus is at the fore-front of everyone's mind and as concern and information continues to spread, we thought it would be important to share some information about the Coronavirus to help keep you and your family healthy.
Here are a few information packets to help you understand the virus better:
This information comes directly from the CDC and if you want to stay up to date on the virus, we suggest you visit the CDC website regularly. https://www.cdc.gov/coronavirus/2019-ncov/index.html
Tips to help Stop the Spread of Germs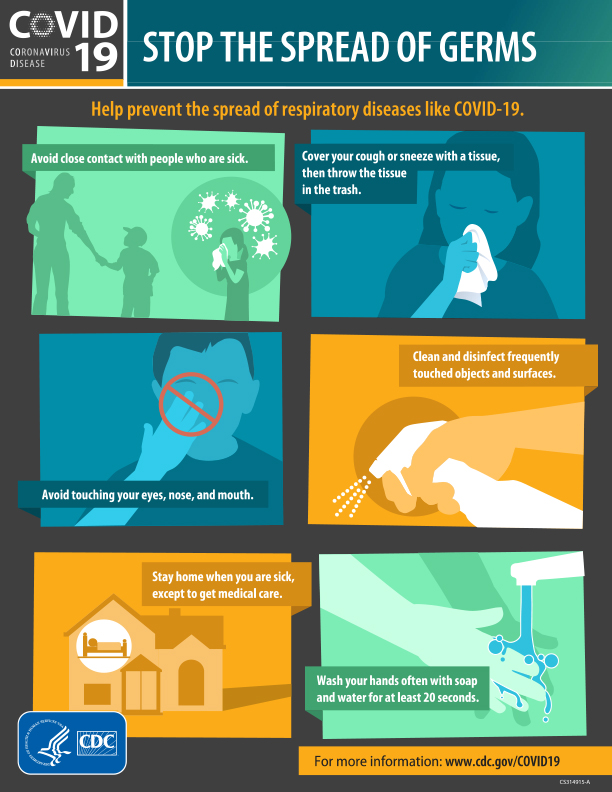 What are the symptoms of the Coronavirus?