BeStaRRs is an employee recognition program of Holy Cross Medical Center | Behavior Standards Reward, Recognition and Social activities.
Imaging Department – Teamwork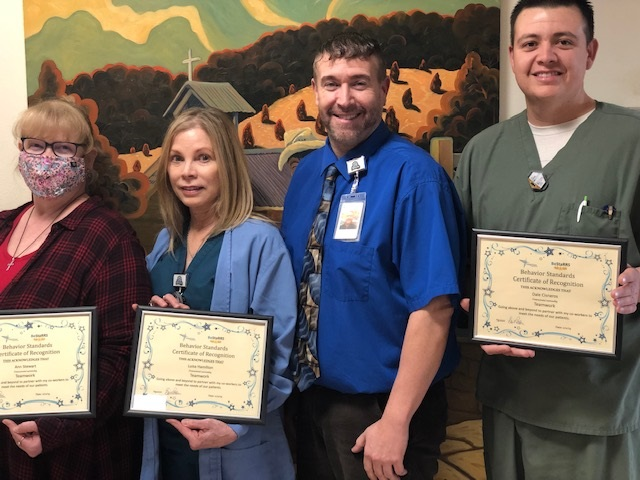 A patient was referred for a stress echo. She was unable to exercise adequately to obtain the diagnostic test result. Her EKG and clinical symptoms, however, indicated a coronary blockage. Thinking about what options there were Dale suggested that we get the isotopes needed to perform the non-exercise based testing. Jeff approved the stat delivery of the isotopes. Ann worked quickly with the patient's insurance company to get the nuclear medicine test approved. The patient had already left but Luisa was able to get in touch with her and she agreed to turn around and come back that same day. Dale stayed late and performed the testing which was conclusive. The patient was transported immediately to another facility that could perform the appropriate procedure. Together they went above and beyond to ensure the patient would get optimal care and the desired outcome.
EVS – Service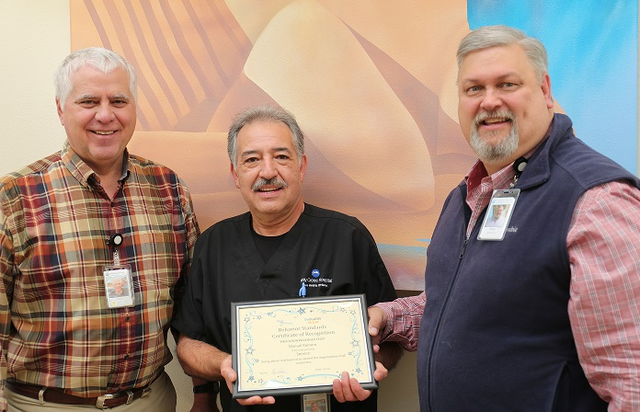 The auxiliary meets once a month to make birthday cards for employees. The supplies are kept in the hospital and have to be transported to the LEA conference room. There are 6 boxes that have to be transported every month. Manuel saw the ladies struggling with the heavy boxes and offered to help even though he was busy. Without hesitation, he took the dolly with the boxes and delivered it to the LEA and opened the door for them. No one has ever stopped or offered to help. The auxiliary said this was a wonderful example of service.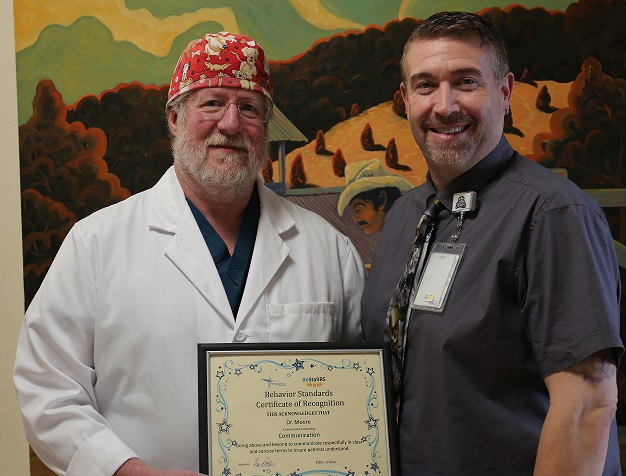 The patient was having a repeat C-section. Her first C-section was problematic; it was not performed at Holy Cross. She said the following about her experience. "Dr. Moore took time at each appointment to explain things in a way that I could understand. He explained what he was about to do and why he was doing it. He even checked in with my husband. All these moments made me feel comfortable and confident about my scheduled C-section. I had no fear or worries before the procedure as a result of his care. I think he is the best doctor and I have told all my friends and family about Dr. Moore."