Kevin Reilly,
PT
Director of Rehabilitation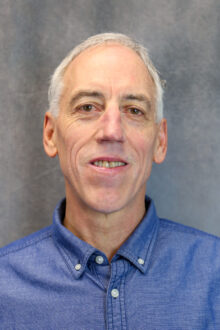 Kevin has worked in a variety of settings specializing in out-patient orthopedic rehabilitation. His first job as a Physical Therapist was in Las Vegas, NM where he managed an out-patient Physical Therapy clinic.
A relocation to the west coast followed where he worked as a Physical Therapist and supervisor in spine specialty clinics in San Francisco and Eugene. He then established his own practice in Eugene, treating a large spectrum of people and diagnoses. An opportunity to return to New Mexico arose in 2018 and Kevin is happy to be back in the Land of Enchantment with Holy Cross Medical Center. He has extensive background in post-surgical and post trauma rehabilitation, athletic injuries, and spine disorders. When not working Kevin can be found riding his bike, reading, listening to music, following track and field, and spending time with family and friends.
Education and Training
Bachelors of Science in Psychology from Wayne State University, Detroit, MI
Bachelors of Science in Physical Therapy from State University of New York, Downtown Medical Center, Brooklyn, NY